10th July 2023
Mission: Impossible – Dead Reckoning Part One review: you can bet on Tom Cruise
No better duo than Cruise and Christopher McQuarrie when it comes to action blockbuster filmmaking in Hollywood today.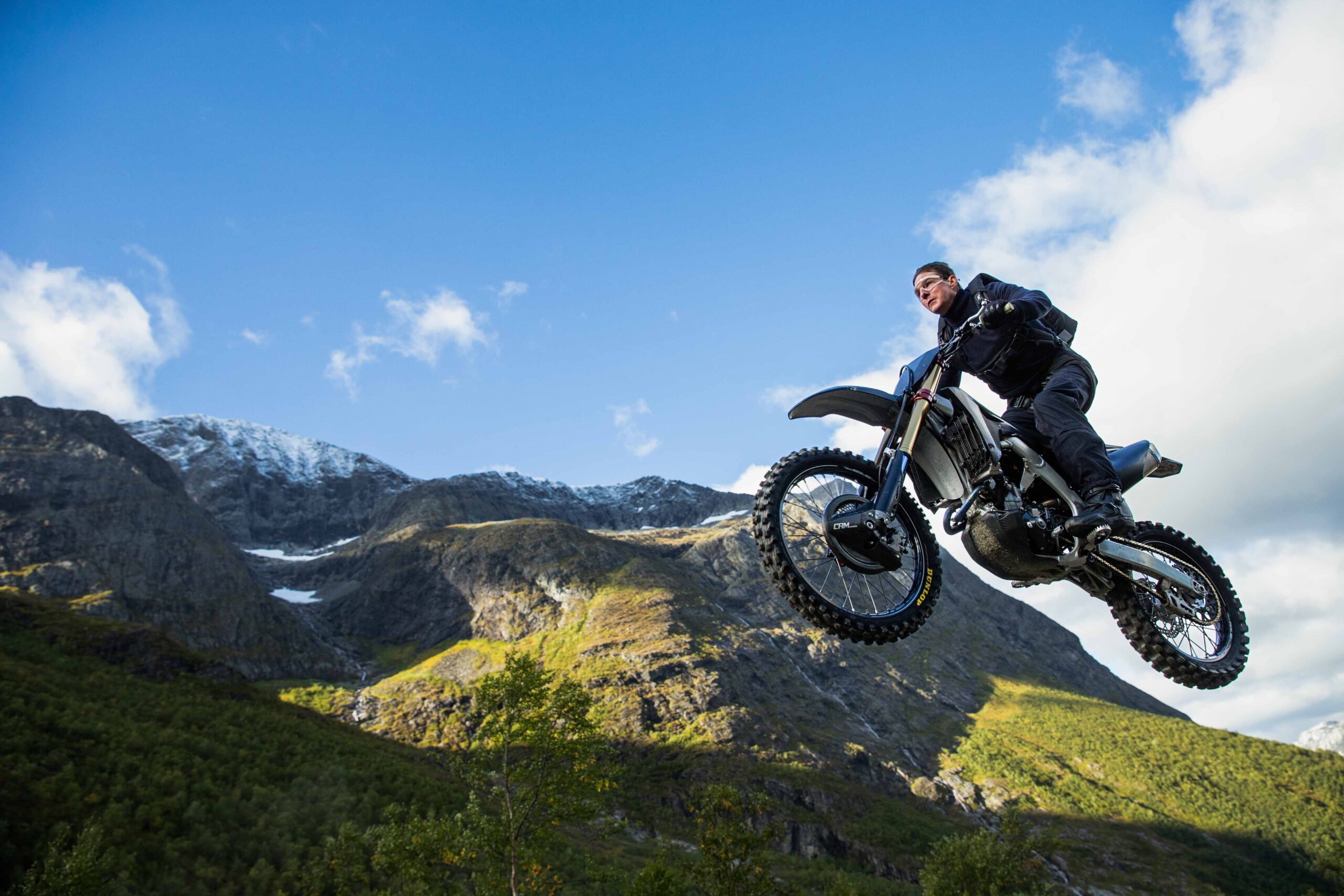 Ever since writer-director Christopher McQuarrie gained full control of Mission: Impossible in 2013—he first came on board for rewrites on the fourth chapter, Ghost Protocol, before being picked as director for its successor, Rogue Nation—the Tom Cruise-led franchise has opted for stability rather than variety behind the scenes. Unexpectedly but plain to see, Mission: Impossible has become supreme. The sixth entry, Fallout, virtually had it all, delivering stunning action and a more sombre approach while cleverly expanding the ensemble in ways that deepened the canon. How do you top that? Dead Reckoning Part One—the longest and most expensive Mission: Impossible instalment yet, made on a combined budget of Ghost Protocol and Rogue Nation—attempts to answer that by learning from itself.
Mission: Impossible is in a class by itself and a lesson for other action movies
On the action set-pieces front, the new Mission: Impossible movie has its fair share to contribute to the franchise's highlight reel. Cruise rides a motorcycle off a cliff in the Alps and parachutes into a runaway train—a sequence that has served as the basis of the film's marketing—but that's not even half of it. There's an extended cat-and-mouse game at the Abu Dhabi airport that involves running, bomb defusal, mistaken identity, and Hayley Atwell's mysterious new thief Grace. A gunfight in the Arabian desert with Ethan Hunt (Cruise) and Ilsa Faust (Rebecca Ferguson), where all you see is dust and all you can hear is the wind—it's like being fully immersed in their headspace (and a throwback to the Dubai sandstorm in Ghost Protocol).
Later in Mission: Impossible – Dead Reckoning Part One, we get a dart through the narrow alleyways of Venice at night, featuring a gut punch, modulated voices, a throwback with blades and swords, and Cruise running at top speed (to cheers from the audience at the India premiere). Not to forget a bewildering car chase through Rome in broad daylight, which involves our protagonists trying to escape the clutches of three parties—the Italian police, American forces sent to bring them in, and Pom Klementieff's maniacally-smiling henchwoman Paris. Crucially, the Rome scene isn't one idea stretched to fill time. It evolves as it goes on, it's packed with physical humour, and it's a lesson for Fast X which blew through Rome but had none of the same pizazz.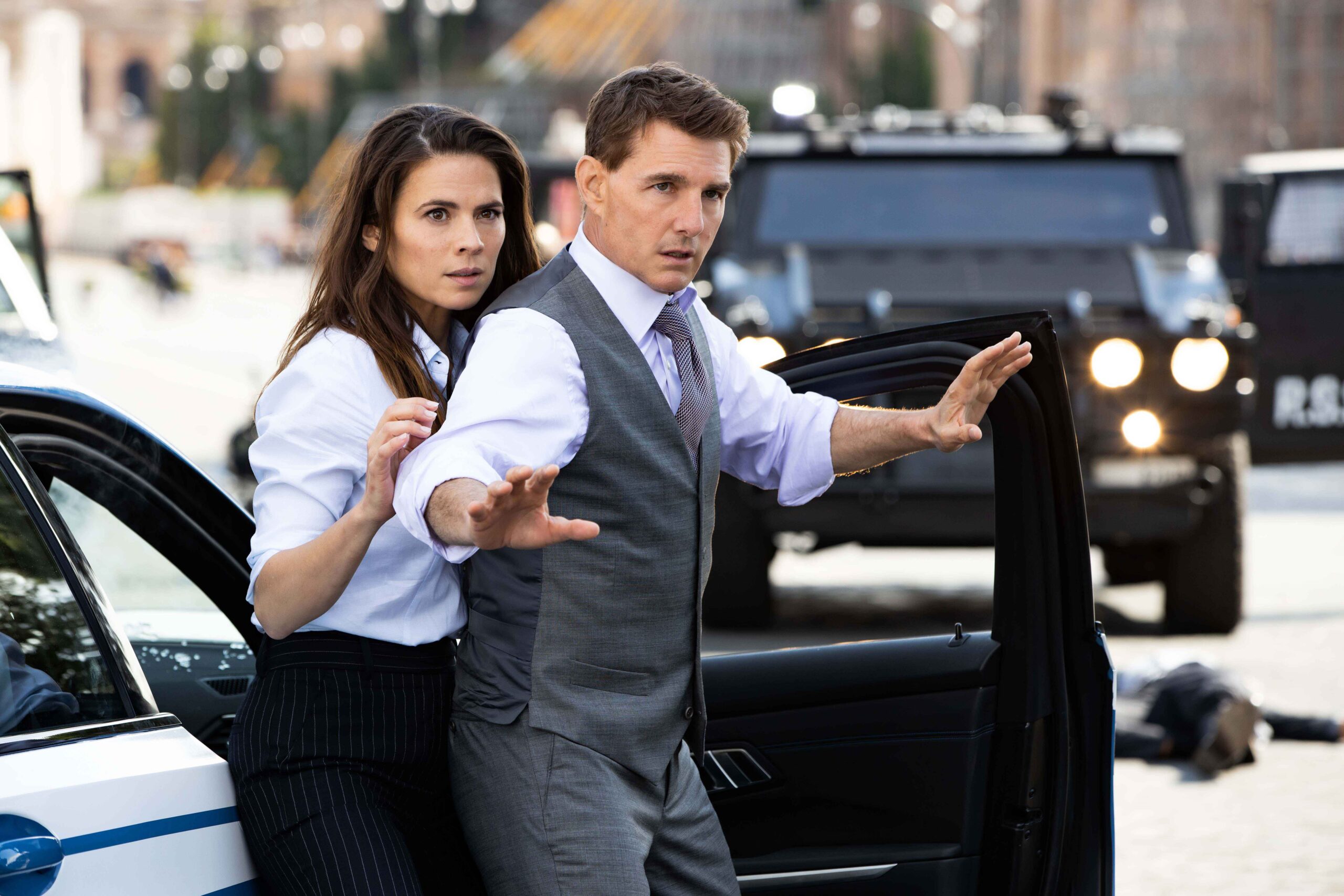 Dead Reckoning Part One repeatedly puts Tom Cruise at a disadvantage
That's what sets it apart: the comedy. Fallout had a bit of that too, but Mission: Impossible – Dead Reckoning Part One takes it further. In one scene, Ethan must navigate a series of falling railcars but what's new is that he just doesn't have to do it himself—the new M:I film raises the stakes and lowers the margin for error by handing him a dependent in Grace. A similar thing happens in Rome, where due to a chain of events, amateur-driver Grace ends up at the wheel rather than the highly-trained Ethan.
While Ethan usually plays alongside equals, Mission: Impossible – Dead Reckoning Part One differentiates itself in putting its dedicated, unstoppable hero at a disadvantage—repeatedly. Either due to the situation or a desire to do good, Ethan finds himself in situations where he must work harder than ever (while helping someone else) to escape the clutches of the many forces after him and his team.
But while Dead Reckoning Part One has its share of fun, it's also a sombre, poignant, and considered movie. Continuing the trend from Fallout, the sequel plays it muted throughout—the iconic Mission: Impossible theme isn't heard anywhere outside of the opening credits. This is not a peppy, tongue-in-your-cheek film. It's self-serious, it means business, and it earns its stripes.
With an epic runtime of 163 minutes (including credits), the new Mission: Impossible chapter takes its time in its dramatic moments. And in meaning to showcase how real the threat is, Dead Reckoning Part One makes a choice that I simply haven't been able to accept. It pierced through my heart and hollowed me out. On top of all that, it's bolstered by a strange, impersonal villain that cuts through modern fears of our all-digital world.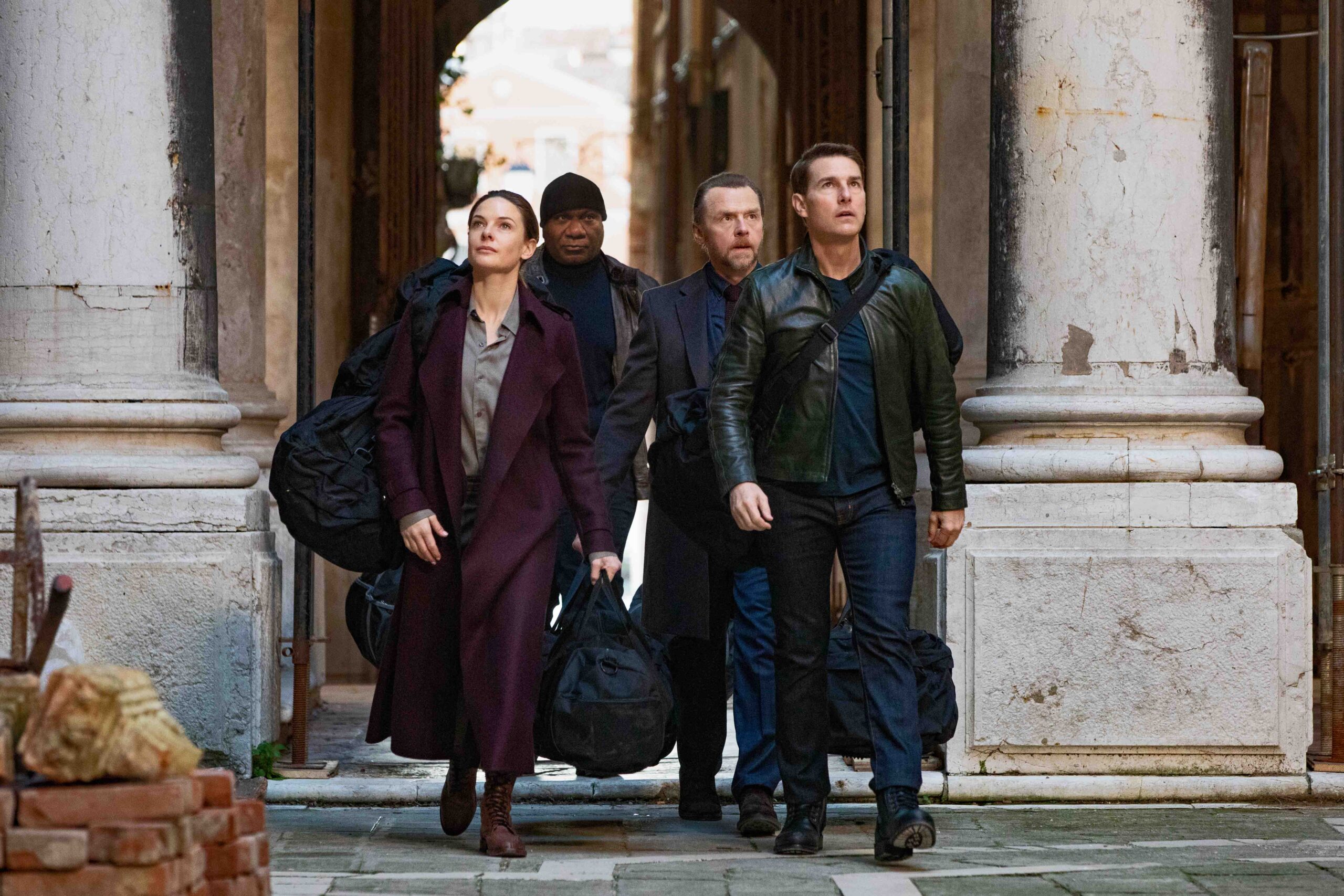 Dead Reckoning Part One invents new Mission: Impossible canon
On the hunt for a key craved by every major world power, Ethan and his IMF buddies—Benji Dunn (Simon Pegg) and Luther Stickell (Ving Rhames)—find themselves in the capital of the United Arab Emirates. There, they run into Grace who finds herself caught up in a world outside her repertoire. She's basically a fish out of water. Atwell, who is billed second after Cruise on the new Mission: Impossible film, has a lot of screentime. Dead Reckoning Part One is essentially the origin story of her character, in what feels like a retake on the whole Jeremy Renner Ghost Protocol situation—is she being set up to take over from Cruise? For now, though, Grace's bigger purpose is to allow McQuarrie and co-writer Erik Jendresen (Band of Brothers) to expand on the IMF principles and Ethan's past.
This is where two new and returning cast members come in. With Fallout having killed off Alec Baldwin's IMF chief, Dead Reckoning Part One brings back Henry Czerny as IMF director Eugene Kittridge, who was last seen in the first-ever Mission: Impossible nearly three decades ago. Kittridge and Ethan go way back—but Ethan's run at IMF has made him wary of everyone. The bigger presence is reserved for Gabriel, played by Esai Morales (Titans season 2), who's willingly aiding a rogue, omniscient, and self-serving artificial intelligence. To make it personal, he is tied into Ethan's pre-IMF life—Gabriel was once an ally and friend who betrayed him. As you can tell, Dead Reckoning Part One happily invents new canon, just as the Fast & Furious movies love to do.
Ethan Hunt is the man, the myth, the legend
This is all in the interest of investigating the legacy of Hunt—an exploration that McQuarrie started with the help of Solomon Lane (Sean Harris), the previous villain in Fallout and Rogue Nation. And it's why an outsider in Grace is introduced. Dead Reckoning Part One wants to look at what happens to the people around Ethan, especially the women, owing to the dedicated and relentless nature of Ethan's pursuit of his (at times self-defined) mission objectives.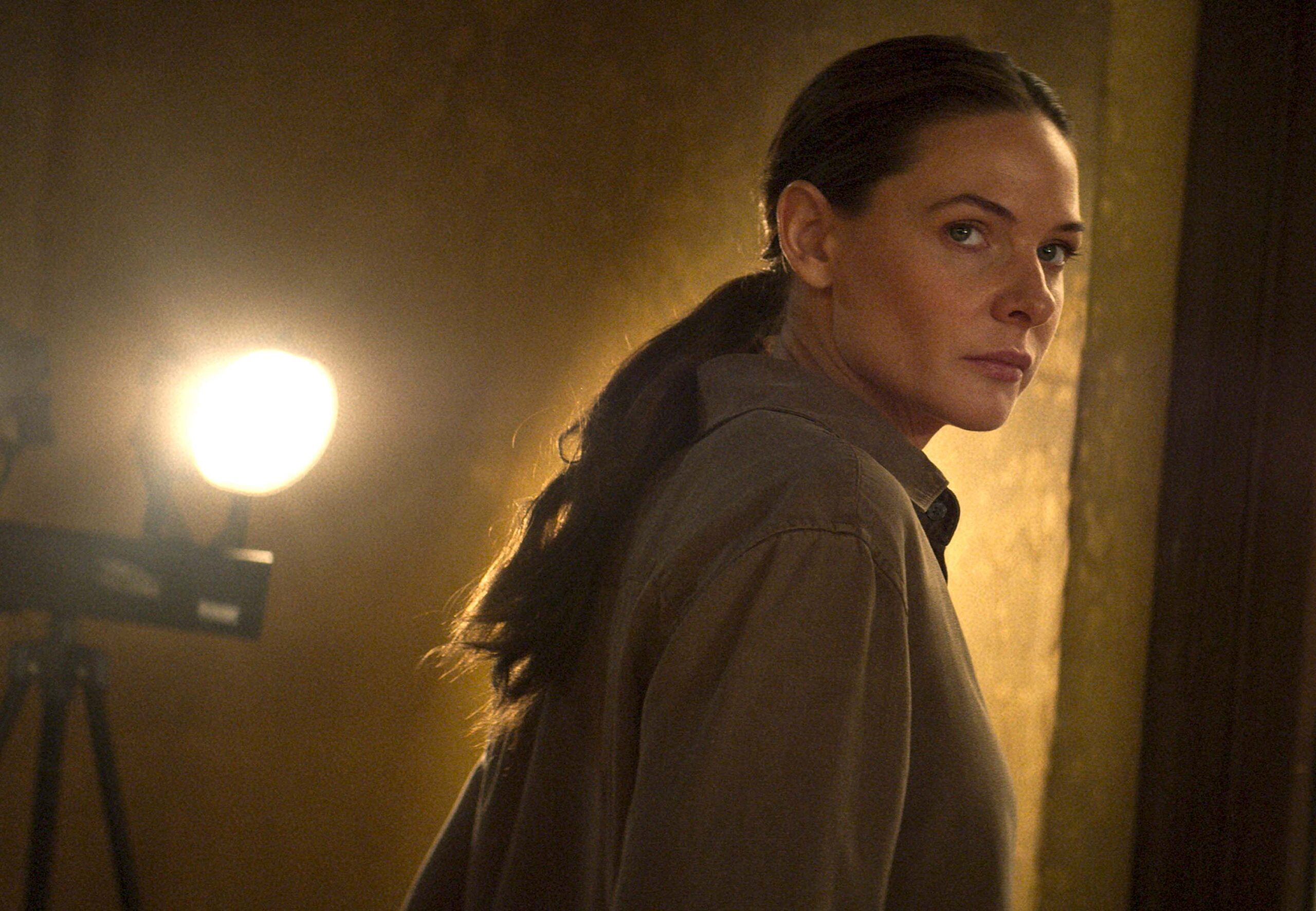 And while that makes him a hero to us, for others, he's essentially the devil. Imagine you find yourself in opposition to the IMF—no matter what you throw at Ethan, he will inevitably find a way out, dodging or dispatching most, if not all, of your operatives along the way. Mission: Impossible – Dead Reckoning Part One builds on that reputation, in addition to the standard action-movie methods, by showing us Ethan's work from the other side at times. He's not a charming spy like James Bond—he's more akin to Jason Bourne, a name to be feared. Under McQuarrie's tenure, the Mission: Impossible films have fuelled the mythic nature of its protagonist. Dead Reckoning Part One pushes that to new heights.
Unlike Dune and Across the Spider-Verse, Dead Reckoning Part One isn't incomplete
That brings me back to the question I asked at the beginning. Thanks to Fallout, I had huge expectations from Dead Reckoning Part One—and I was completely engaged, with the 163 minutes never feeling like the weight they ought to have. The new Mission: Impossible film is expectedly full of action and thoroughly enjoyable. At the same time, it's hilarious and emotional, showcasing both wit and a willingness to push itself into dark corners. More importantly, unlike the first parts of Dune and Spider-Man: Across the Spider-Verse, it's not an incomplete movie.
I'm not sure Fallout can ever be topped—but it's admirable that Cruise and McQuarrie don't believe in going out on a high. In fact, they don't seem to believe in going out at all. When the (wobbly) titles for the seventh and eighth Mission: Impossible instalments were first revealed—Dead Reckoning Part One is set to be followed by Dead Reckoning Part Two, currently scheduled for a June 2024 release—it all signalled that this was going to be it. A two-part epic to close out the series, as many a franchise has done over the last decade, from Harry Potter to The Hunger Games, and from Marvel's Infinity Saga to Fast & Furious (well, maybe).
Keep 'em coming
But the tune has changed in recent weeks. Cruise apparently enjoys Mission: Impossible so much that he wants to play Ethan Hunt until he's 80. The 61-year-old namechecked Harrison Ford, who returned as Indiana Jones in The Dial of Destiny in late June, over four decades after he first put on the hat. Dead Reckoning Part Two may not be the end of Mission: Impossible as envisioned—if so, that would be in keeping with Part One and the series lead. Just like Ethan adapts and refuses to give up, so too does Cruise.
But will he be able to do his own stunts when he's 80? Is that the actual impossible mission? And will he enjoy making these movies if he can't do that? Those questions are beyond me. What I do know is that in the decade Cruise and McQuarrie have been working together, it's been amazing. And if this ever-evolving ever-expanding franchise does indeed go on for two decades more, with the duo delivering on this level, you won't find me complaining.
Mission: Impossible – Dead Reckoning Part One is released July 12 in cinemas worldwide. In India, the seventh Mission: Impossible film is available in English, Hindi, Tamil, and Telugu.