17th February 2023
The Night Manager review: Hotstar remake is fine, but it can't live up to the original
Anil Kapoor-led series has also been weirdly split into two parts—sans prior notice.
The Night Manager—starring Anil Kapoor and Aditya Roy Kapur, and now streaming on Disney+ Hotstar—has been split into two parts for reasons undeclared. We've got four episodes now, with another three down the line. The second chapter, dubbed The Night Manager: The Conclusion, is expected in June 2023. It seems like an attempt to turn The Night Manager into an event series, much like Netflix did with You recently and Stranger Things last year. But in both those cases, the move was done with their fourth seasons (which meant they had established fanbases) and well-advertised in advance (to prepare said fans). The Night Manager lacks the first and didn't do the second. The fact it wasn't brought up even once—leading up to the premiere—is suspicious to me.
More importantly, that bemusing tactic means audiences are getting an unfinished show upon release. That is especially frustrating because, for the first time in virtually forever, Disney+ Hotstar has delivered an original series that is—well—just fine. That might seem like faint praise but given the bottom-of-the-barrel stuff the Indian arm of Disney+ has put out since it coined the term "Hotstar Specials", The Night Manager is the closest we've come to something acceptable.
Indian remake of The Night Manager is smaller, darker, and appropriately localised
But the bigger question arguably is whether it's better than the other adaptation—the one with Tom Hiddleston and Hugh Laurie in the lead. Though The Night Manager is officially based only on John le Carré's 1993 book, it draws heavily from the 2016 British miniseries too. It remakes entire scenes as is, and the studio that helped produce it—founded and run by le Carré's son, Simon Cornwell—is deeply involved in the Indian version. It is essentially the reason of its existence. That said, it does make a few tiny changes.
Some of those tweaks are welcome bits of localisation. Instead of using a depressed daughter to wake up the father's conscience, The Night Manager—created and partly directed by Sandeep Modi (Aarya), and written by Shridhar Raghavan (Pathaan, War)—uses the broken Indian judicial system to its profit. Unfortunately, this leads into what is the ickiest, and most unnecessary move of all, as the series' only LGBTQ character is cast aside because of their identity. An entire subplot is written involving a country that criminalises homosexuality just to achieve this. It's a bad move.
Others are seemingly driven by logistical concerns. Hotstar's adaptation is more constrained than the British original (which in itself was more constrained than le Carré's novel). While the latter stretched across two continents and several countries, the former is set in and around India. (You could argue India itself is like a continent, as Cornwell has.) It comes across as a smaller show—the villain is supposed to be an international arms dealer but feels like a local arms dealer. In the British adaptation, he lived in a castle in Mallorca. Here, he's got a large estate somewhere on the Sri Lankan coast. The Night Manager is visibly a cheaper show in every way.
In some ways, it's darker. The mistress at the beginning is turned into a child bride—the violence feels starker. While Hiddleston's night manager becomes romantically involved, there's a father-figure thing going on here. But on a big-picture level, the British adaptation is more sinister—down to the background score—and holds its tone better. It's also better at depicting the sexual tension between the titular protagonist and the villain's girlfriend. With the remake, it's really played down—and more or less non-existent. Like most Indian series, The Night Manager feels scared, withdrawn, and a bit puerile.
The Night Manager plot: from Dhaka to Sri Lanka, via Shimla
Beginning in medias res with an escape that ought to have led to our hero's death, The Night Manager pulls back a few years to Dhaka, where former Indian Navy lieutenant Shaan Sengupta (Kapur, from Sadak 2) is working as a hotelier. Modi and Raghavan have picked 2017 Bangladesh for the Rohingya refugee crisis, which serves as a mirror to the British adaptation's start amidst the 2011 Egyptian revolution in Cairo. After overhearing that Shaan has a friend at the Indian embassy—he's helping the rich, panicking guests who wish to immediately leave Dhaka—a 14-year-old approaches him and asks if he can secure safe passage for her.
When Shaan finds out the child bride is married to a guy who owns half the hotel (and much of Dhaka), he scuttles. But after he accidentally signs her death warrant, the night manager's conscience kicks in. Soon, he's pulled into the web of international arms dealer Shailendra "Shelly" Rungta (Kapoor, from JugJugg Jeeyo) who pretends to run an agriculture equipment company but is actually a weapons wholesaler, with everything from guns, RDX, sarin, and napalm. This also brings in RAW's Bangladesh chief Lipika Saikia Rao (Tillotama Shome, from Delhi Crime: Season 2) who has been chasing Shelly for years without much headway.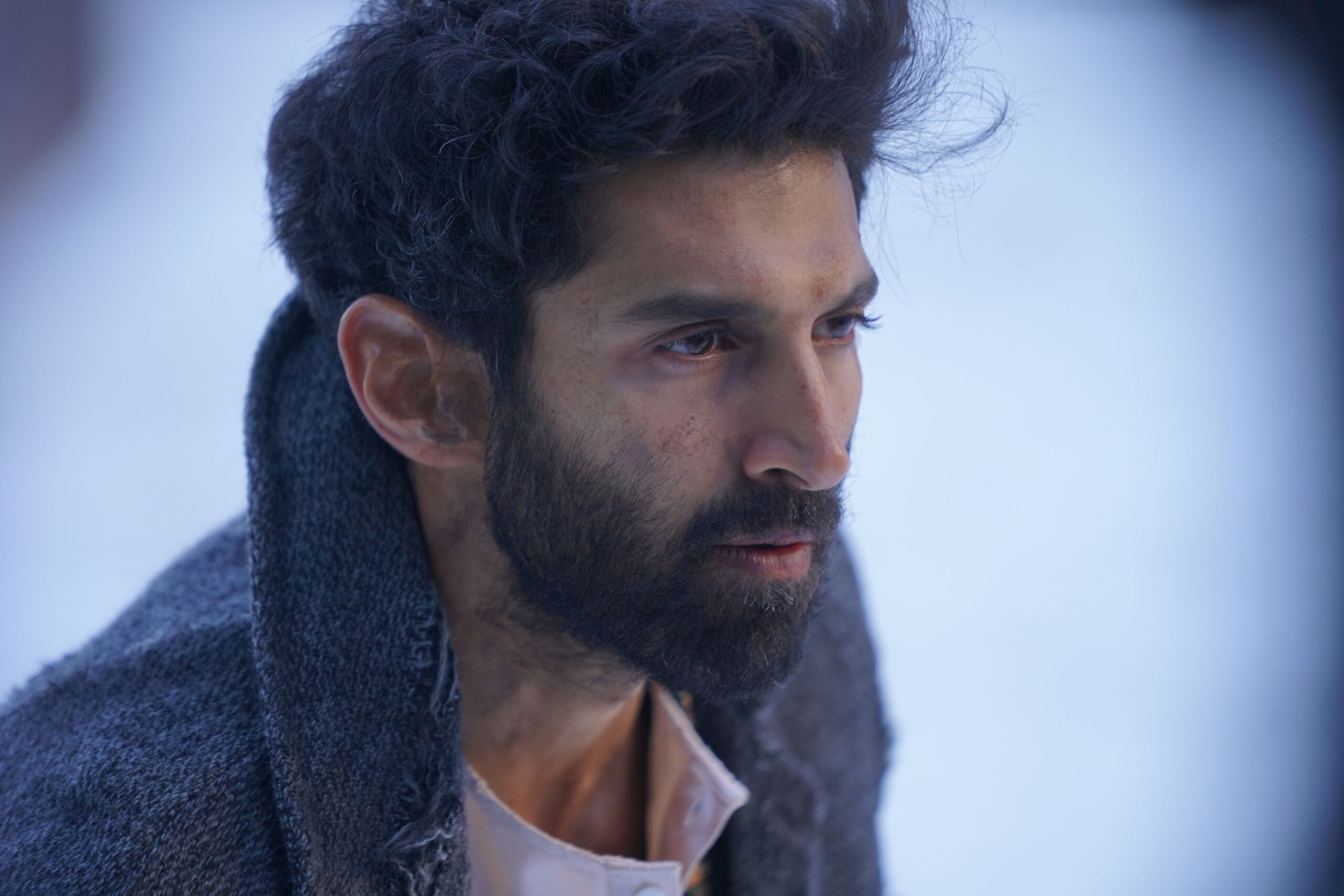 Two years and a botched rescue later, Lipika has been relegated to the archival corner of the office. Meanwhile, Shaan is now the night manager at a hotel in Shimla, hoping to put the past behind him. But the past—coincidentally—catches up to him when the hotel plays host to Shelly and his entourage, including his girlfriend, Kaveri Dixit (Sobhita Dhulipala, from Made in Heaven), supposedly a former Miss India contestant. Shaan reaches out to Lipika with new evidence, who jumps at the opportunity to recruit him. Cranking out an elaborate plan, Lipika aims to place Shaan in Shelly's circle, hoping to use his inside access to bring down "the merchant of death," as she labels him.
The acting and characters: the good and the bad
Of all the characters transported to the Indian subcontinent, the handler—Lipika—is the most changed. The British adaptation turned the book's male counter-arms officer, Leonard Burr, into a woman, Angela Burr, allowing the always-terrific Olivia Colman to step into the role. While The Night Manager retains that change, Shome's Lipika is much younger than her counterpart. Still early in her days as an intelligence agent, she's eager and excited. Angela has seen it all—she's in a forgotten corner of MI6—and she's been after the arms dealer for nearly two decades. Lipika's obsession with Shelly cannot be as pronounced. It cuts both ways, though naturally, it's hard to live up to Colman's work.
That is—unfortunately—true of the title role too. Kapur doesn't have the charm of Hiddleston; he floats around without ever fully engaging you. That's a shame because the show is named for him, and he naturally gets more screen time than anyone else. I couldn't help but wonder what Hrithik Roshan—he had originally been cast in the lead, but it's unclear why he dropped out—would've been like. Kapoor, who has shown himself to be versatile in his decades-long career, is menacing and you can feel the threat. Saswata Chatterjee (Kahaani) is equally delightful as Shelly's right-hand Brij Pal. The scenes that put Kapur, Kapoor, and Chatterjee in the same room are where the show works best.
Dhulipala—at least in the four-episode part one—is entirely wasted. Elizabeth Debicki, who played the arms dealer's girlfriend in the British adaptation, got a lot more focus. Her past was fleshed out early on, and it allowed the audience to understand what she was going through in the quiet moments. Dhulipala's Kaveri exists on the fringes in The Night Manager. Her past is hinted at in such an obscure fashion that it's impossible to realise the situation she's in. And it's disappointing because there was potential here to draw parallels with Shaan's Dhaka trauma. But the writers fail to see it.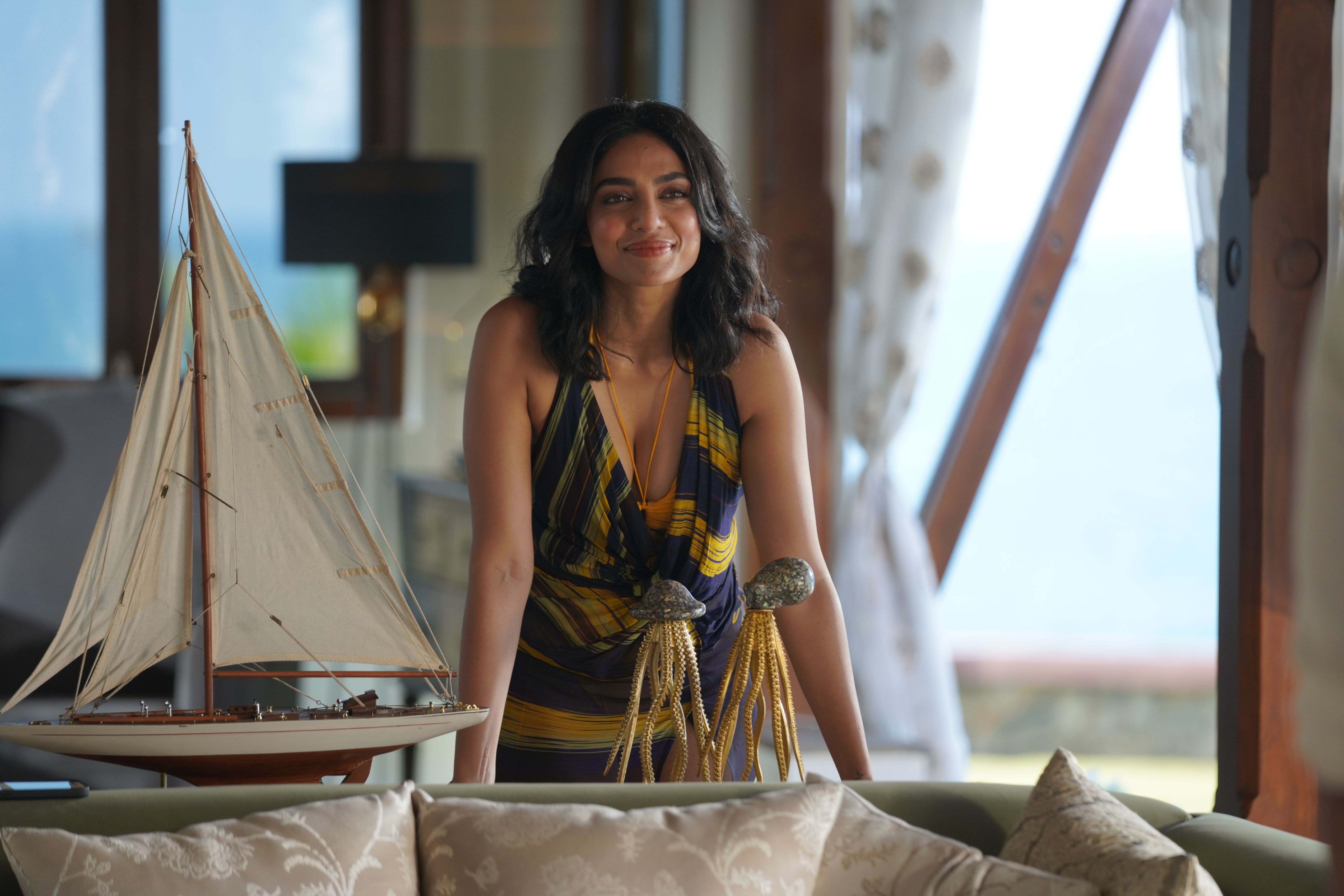 Hopefully, The Night Manager is the first of many John le Carré adaptations from India
While The Night Manager's writing builds tension well at times, it falters in other places. For one, the spy stuff isn't very clever. Elsewhere, RAW agents are made to look inept, either floating nonsensical ideas or discussing sensitive matters on unsecured phones. They should know better. I could overlook that in, say, a more over-the-top spy story like Pathaan (from the same guy as The Night Manager. A select bunch of writers is moved around in Bollywood, it seems. This is the second Raghavan property I've reviewed in the span of three weeks). But in a more grounded tale such as this, these things stand out. Modi's direction also leaves you wanting—he's no Susanne Bier after all, who won an Emmy for the British adaptation and has an Oscar on her résumé as well.
The Night Manager cannot ultimately live up to the original, but I'm glad it exists. This is—to the best of my knowledge—the first John le Carré adaptation from India. (Though admittedly, it exists not because of the book but because it had already been turned into a series elsewhere.) Le Carré's first post-Cold War novel, The Night Manager depicted a new world, one where the bad guys didn't have affiliations or national identity. They rely on government corruption and favours to enrich themselves. They don't care if what they are doing hurts the people of their own country. They simply go where the money flows.
For most Indian films and TV shows, which are still largely stuck in (Hindu) nationalistic portrayals, that's quite an advanced idea. The likes of Pathaan and this are outliers. I wish The Night Manager is successful only so more of le Carré's work and others like it are adapted in an Indian context. (And we don't wait for others to make it before us.) Just don't indulge in the foolishness of releasing it in two parts four months apart.
The first four episodes of The Night Manager released on February 17 at 12 am IST on Disney+ Hotstar. It is available in Hindi, with dubs in Bangla, Kannada, Malayalam, Marathi, Tamil, and Telugu. The second part, The Night Manager: The Conclusion, is coming in June 2023.