13th March 2023
The Last of Us review: Season 1 is masterful, thrilling, and one of 2023's best
A brutal and—at times—terrifying world that has room for heart and humour.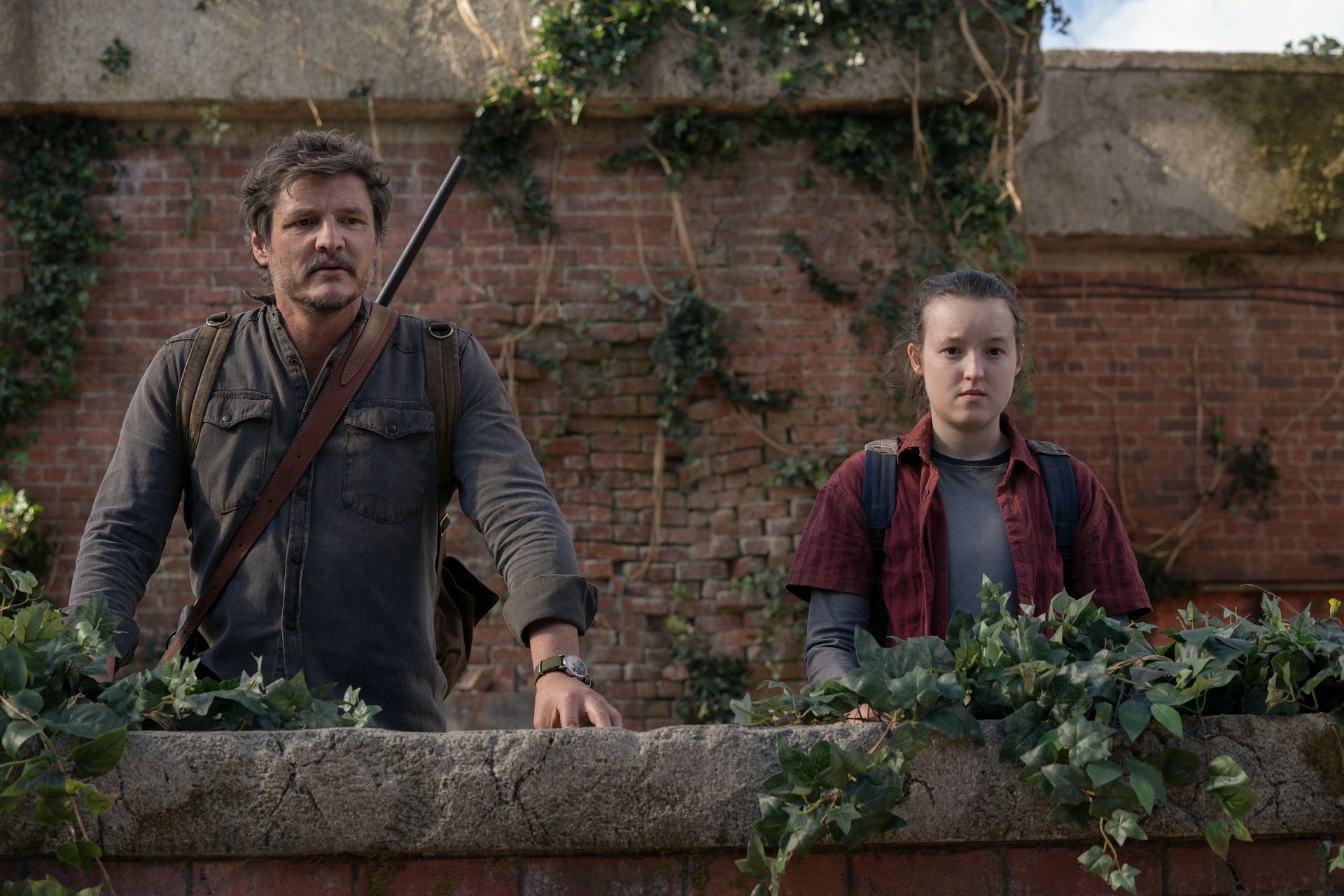 The Last of Us is, easily, the best live-action adaptation of a video game to date. In fact, the bar had been set so low by its predecessors—from Warcraft to Need for Speed, and from Halo to Assassin's Creed—that this feels like a backhanded compliment. Allow me to rephrase. The Last of Us is one of the best TV shows of the year. We might be only two-and-a-half months into 2023, but I'm sure that statement will stand true come the end of December. No, I'm not being overconfident. Of course, it certainly helped that Naughty Dog's 2013 eponymous video game—on which the first season of The Last of Us was largely based—was both cinematic and confidently written.
No wonder then that the game's writer and co-director Neil Druckmann was brought onboard as co-creator for the HBO series, alongside Chernobyl's Craig Mazin. It's a rare thing for a video game creator to be invited onto the adaptation—none of Druckmann, Amy Hennig, or Bruce Straley were involved in last year's Tom Holland-led Uncharted movie, for instance. Some adaptations do consult the game makers and maybe hand them an executive producer credit, but it generally stops there. On The Last of Us season 1, Druckmann wasn't just co-creator—he also directed episode 2 "Infected" and was the only other writer, apart from Mazin.
The HBO series tweaks and expands
Over the course of its nine-episode first season—now streaming in its entirety—The Last of Us delivered a masterful, thrilling, evocative, and largely faithful adaptation. Though in some cases, they looked beyond. The seventh episode "Left Behind" adapted the events of the 2014 eponymous prequel follow-up, exploring—via extended flashback—the tender relationship between Ellie (Bella Ramsey, from Game of Thrones) and her best friend Riley (Storm Reid, from Missing) that culminates in a heart-wrenching fashion and reveals when Ellie discovered her immunity. The sixth episode "Kin" took us into the thriving Jackson, Wyoming community, which was introduced to video game players just two-and-a-half years ago in the 2020 sequel The Last of Us Part II.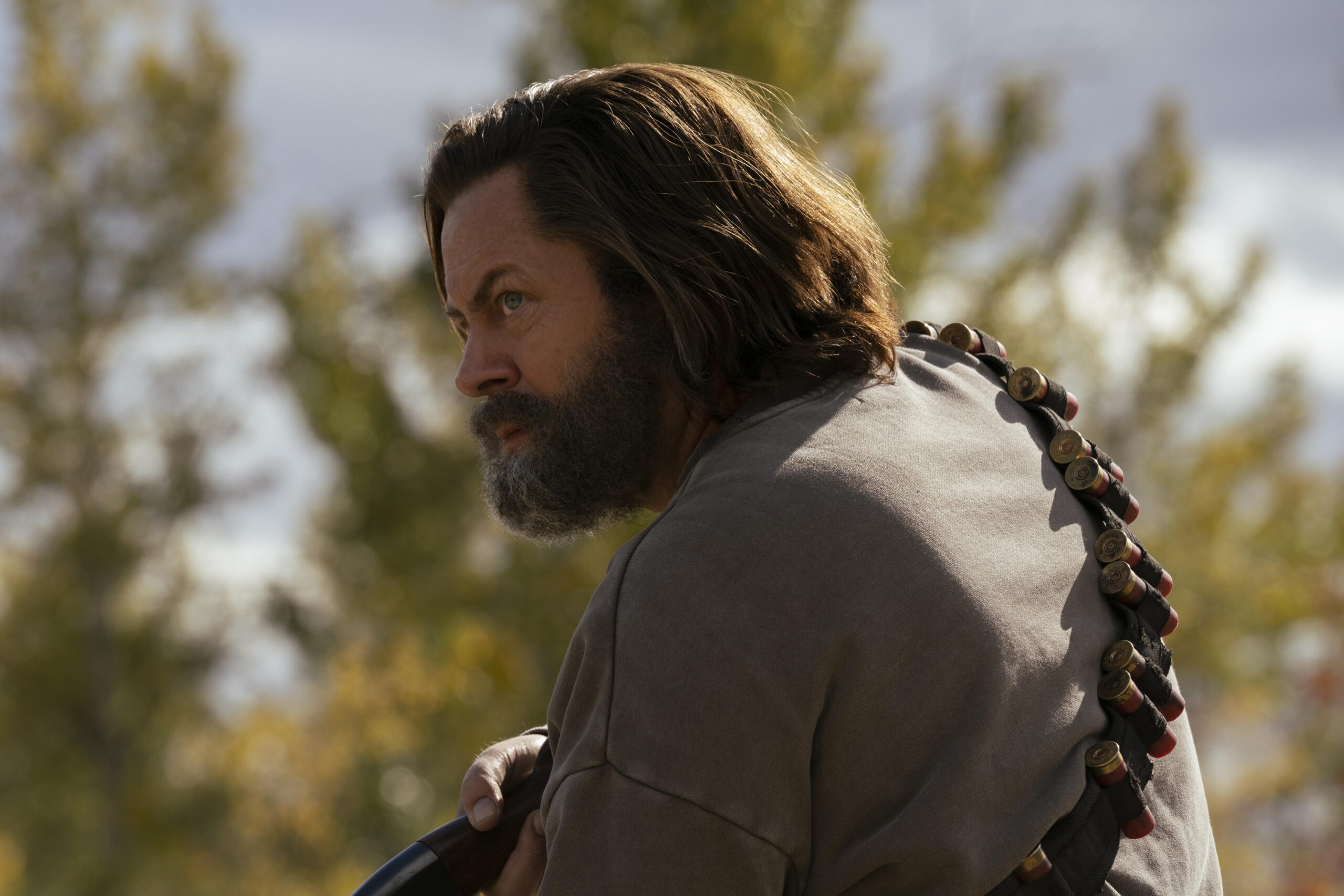 At times, the HBO series changed things or expanded on the game's events. The cold open in episode 2 offered an origin for the mutated Cordyceps and took us outside the US, something Naughty Dog had never done. In episode 6, Tommy's former-district-attorney wife Maria (Rutina Wesley, from Queen Sugar) is revealed to be pregnant—something that wasn't a thing in the game. The biggest expansion of all came in episode 3 "Long, Long Time". The survivalist Bill (Nick Offerman, from Parks and Recreation) is a peripheral figure in the PlayStation title—as the player, you had to manoeuvre his traps—but on the series, he and his partner Frank (Murray Bartlett, from The White Lotus) became fully-fleshed characters in their own right. The Last of Us handled it beautifully.
The Last of Us is pure storytelling
With Druckmann at the helm, there could be no complaints from video game fans about any of this. The game's co-creator wasn't just endorsing every move from a distance, he was responsible for them alongside Mazin. The Last of Us understood its assignment—it's not the zombies that made it interesting, but the surviving humans. It gave us haunting story after story, that showcased the writing, acting, and directorial chops of all involved. Moreover, TV doesn't have to worry about giving audiences something to do unlike games. Eschewing "combat" as much as possible, the HBO series could devote all its time instead to storytelling. And what terrific storytelling it was—the first season was brilliant from start to finish.
Among less important changes, the HBO series largely takes place in present day, not 2033 or beyond like the games. To retain the two-decade jump needed for the story's events, the start of the global pandemic was pushed back to 2003. In the PlayStation game, it happens in 2013. For the most part, that decade-long shift contributed to cosmetic changes—smartphones and Facebook were never invented in its universe, for instance. Regardless, The Last of Us followed the same two characters, the 56-year-old Joel (Pedro Pascal, from Narcos) and the 14-year-old Ellie (Ramsey), on their journey across a post-apocalyptic America.
The ever-revolving characters of Last of Us season 1
Across its nine episodes, The Last of Us did introduce a bunch of other characters—but none of them stayed with us beyond one or two episodes. Joel's daughter Sarah (Nico Parker, from Dumbo) was the first to go in the opening episode "When You're Lost in the Darkness". That episode later brought Joel's smuggler partner Tess (Anna Torv, from Fringe), whom we lost in episode 2.
Bill and Frank were restricted to episode 3, as were Riley, Tommy (Gabriel Luna, from Terminator: Dark Fate), and Ellie's mother Anna (Ashley Johnson, who played Ellie in the games) to episodes 7, 6 and 9 "Look for the Light" respectively, and the cannibalistic David (Scott Shepherd, from Bridge of Spies) and James (Troy Baker, who played Joel in the games) to episode 8 "When We Are in Need".
That leaves the revolutionary terrorist leader Kathleen (Melanie Lynskey, from Yellowjackets) and the brothers she was after—the protective Henry (Lamar Johnson, from The Hate U Give) and the younger Sam (Keivonn Montreal Woodard) who is deaf—who were around for episodes 4 "Please Hold to My Hand" and 5 "Endure and Survive". And we had the Fireflies leader Marlene (Merle Dandridge, from Greenleaf) in the pilot and the finale.
In some ways, The Last of Us season 1 was more episodic than serialised, with Joel and Ellie the only two constant faces. That serialised nature allowed it to tell a lot of stories. The third and seventh episode were standalone highlights, expanding beyond the core game in wonderful ways.
The fourth episode gave us an original character in Kathleen, whose hubris ends up being the threat she ignored. Too busy in attempting to exact revenge on Henry—who gave up her resistance leader brother to FEDRA before its collapse—she's blindsided by the horde of Infected that emerge from the soft underground.
And in the penultimate episode of season 1, The Last of Us showed us the dangers of theocracies. Using religion as a tool to comfort, David ruled over the frightened, while keeping some very important facts from them.
Through it all, the HBO series emphasised that the humans are the worst of it all in every zombie story ever.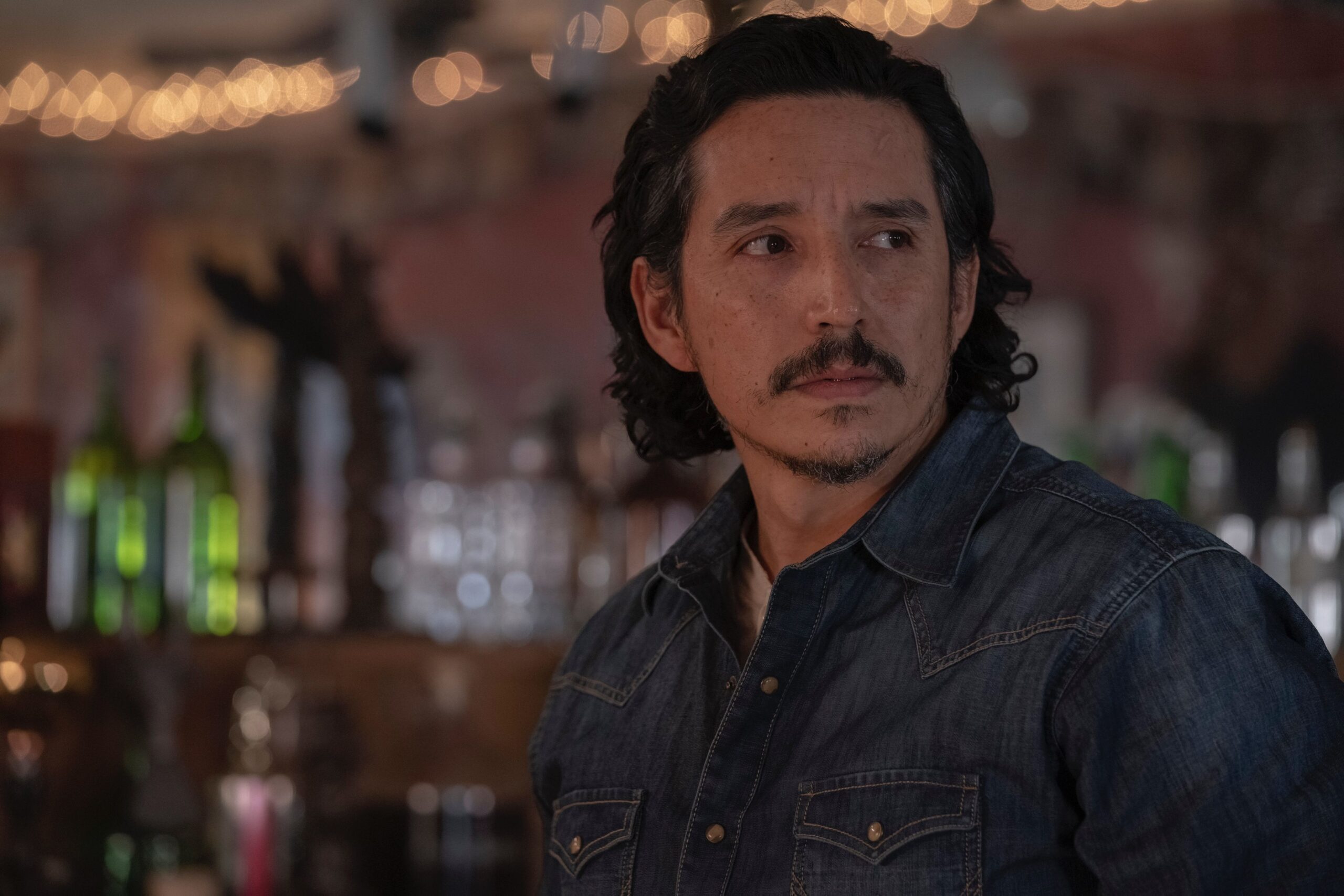 Everyone dies in The Last of Us
But more importantly—there's a pattern here in case you haven't already noticed. Save for Tommy, literally every other character is dead. While a few were already dead before we met them in flashbacks, everyone else was killed in front of us. They were either shot, ripped apart, took their own lives, bitten by the Infected, or hacked to death by a meat cleaver.
The world of The Last of Us is brutal and unforgiving. And for the survivors, it's filled with loss. Both Joel and Ellie have been through hell. The former loses Sarah in the opening half hour—the HBO series hits you from the start and never stops—and his world has basically ended. Twenty years later, Joel is essentially sleepwalking through life. He doesn't have much of a reason to live. Losing Tess is like a double blow.
Naturally, he doesn't want anything to do with Ellie—he sees her as cargo, a means to an end. On top of that, the journey across America reminds him of his vulnerabilities. He's old, hard of hearing, and believes he'll get Ellie killed. We come very close to that happening in episode 5 on the outskirts of Kansas City. It's why he has those panic attacks in episode 6 (now better known for being a meme). And why he asks his brother Tommy to take over on the mission.
Total strangers to baby girl
But by then, there's a kinship that has formed between Joel and Ellie. He's starting to see his daughter in her. For Ellie, Joel is the only one who hasn't died or left her. And at the end of that episode, he gets stabbed and ends up close to death. Joel tells her to abandon him to his fate, but the distraught Ellie—who's at a loss as to how she'd cope without him—somehow nurses him back to health. Their roles switched—while Joel had kept her safe all this while, it's Ellie who then had to take care of him. When the two reunite and embrace in the final moments of episode 8, it was impossible to hold back tears.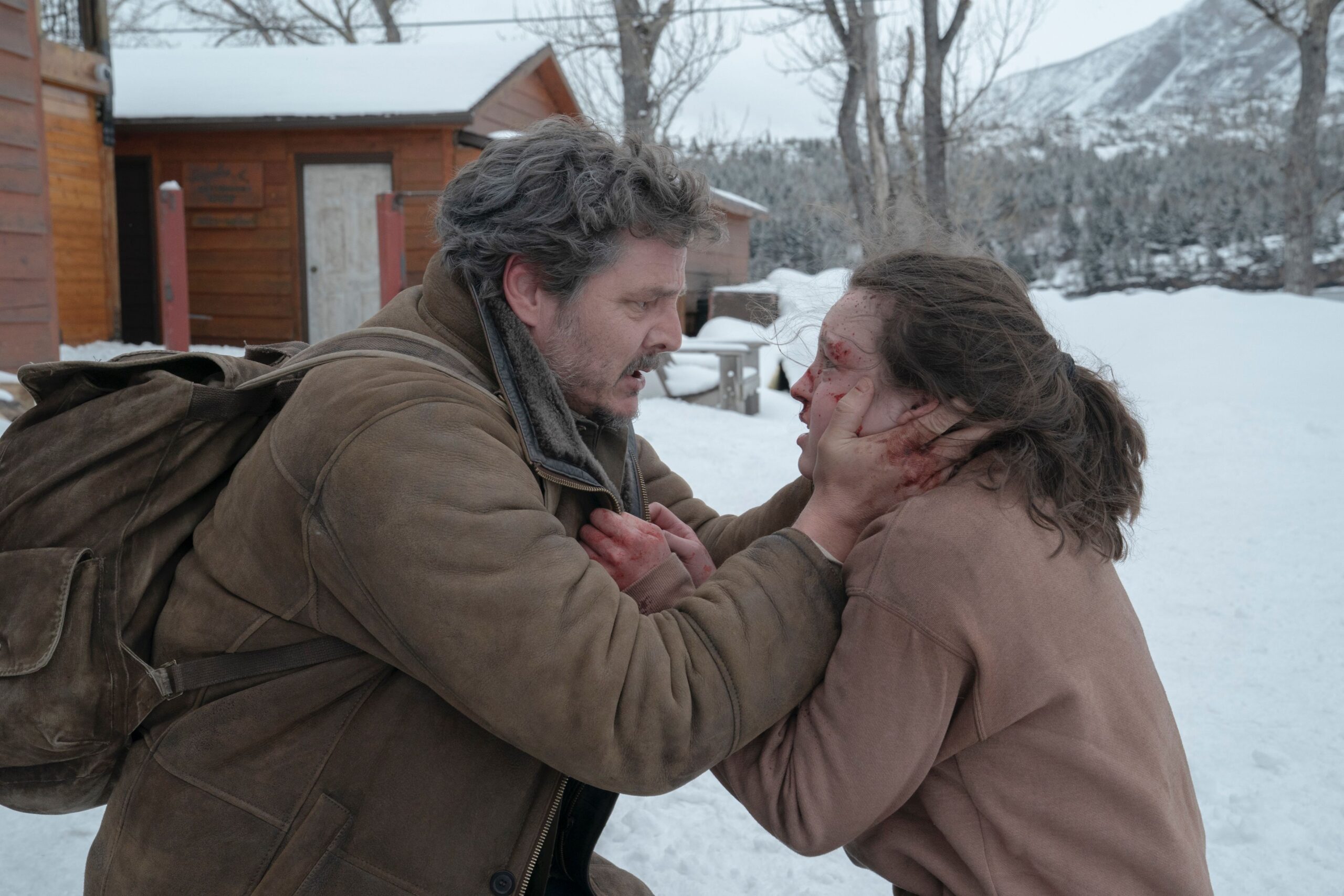 The Last of Us is a story of an unexpected bond. From being total strangers who've no patience for one another at the start, Joel and Ellie develop an immense pseudo father and daughter relationship. By the time the credits roll on the finale, Joel has fought and killed for Ellie more than once. He slaughters the remnants of a militia group and is willing to even give up humanity's potential shot at a vaccine.
He's held Ellie like his own dead daughter and called her by the same nickname ("baby girl"). Not only does Joel see Sarah in her—cue the comparisons he draws in the first season's final moments—he wants Ellie to have the life she never could. That's why he lies to her face more than once, choosing comfort and selfishness for both their sakes. Life is ultimately cruel, but they have each other for now—and maybe that is enough.
All nine episodes of The Last of Us season 1 are now streaming on Disney+ Hotstar in India, and HBO Max wherever available.