19th April 2023
The Mandalorian season 3 review: more for less
Partly aimless but always engaging, the Star Wars series cast a wider net at the cost of Grogu and Mando—and ended in a way that signalled it might be done for good.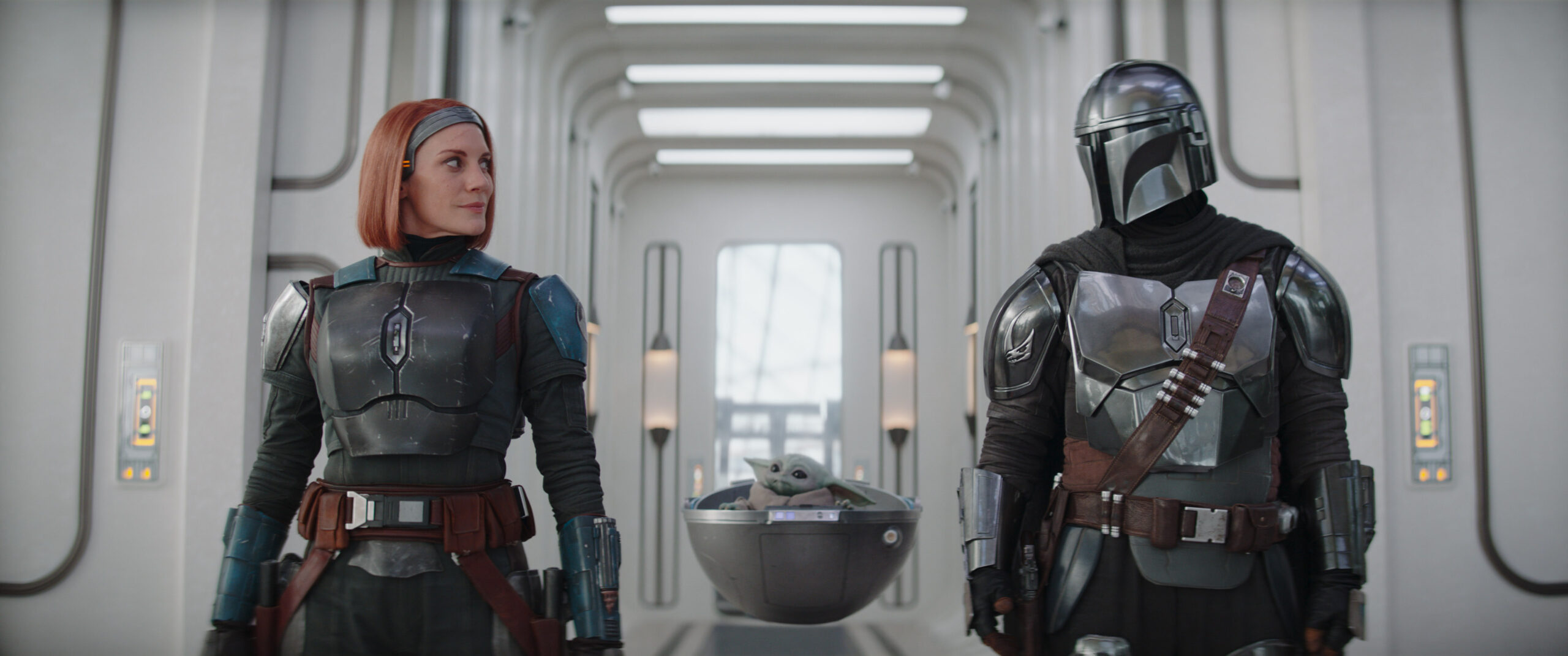 At the end of its second season in late 2020, The Mandalorian seemingly pushed itself into a bold corner. After an in-his-prime Luke Skywalker (a deep faked Mark Hamill) showed up to save the day, everyone's favourite little green critter Grogu—affectionately known as Baby Yoda—left with the Jedi Master. Ever since the beginning, Mando (Pedro Pascal) and Grogu had been the only two constants on the Star Wars series. Was one of them now going away? Sixteen months later, in a useless spin-off best remembered for its two Mando-centric episodes, we got an answer: it was a fake-out. The Book of Boba Fett essentially provided a soft reset for The Mandalorian season 3 (which premiered in March and concluded this week). Of course, Grogu wasn't going anywhere. Can you even imagine?
Yet, upon his return, Grogu wasn't the central focus anymore. His journey was done for the time being—he had put a stop to his Jedi training and opted to return to his father figure, who took him in as part of his clan and began imparting knowledge in his own ways. Now a foundling, Grogu became an accessory in The Mandalorian season 3. Sure, there were bits and pieces of training here and there, but his role was diminished—the Star Wars series barely had any use for him in "Chapter 21: The Pirate" and "Chapter 22: Guns for Hire". (Knighting him in that latter episode was such a sideshow, an achievement bestowed simply because of his cuteness.)
The Mandalorian is not a lone wolf anymore
And if you look beneath the surface, even Mando wasn't central to his own show. Following his dismissal from the creed, the only arc he had in season 3 was to redeem himself by bathing in the Living Waters of Mandalore. That happened two episodes in. More importantly, said episode—"Chapter 18: The Mines of Mandalore"—served as a gateway to bring Bo-Katan Kryze (Katee Sackhoff) into the story. And as season 3 progressed, The Mandalorian more and more became The Bo-Katan Show. (Sackhoff was a starring actor in season 3, the only one billed in that position alongside Pascal.) She saved the day on numerous occasions. And our titular protagonist became the sidekick on her journey to reunite other Mandalorians and retake Mandalore.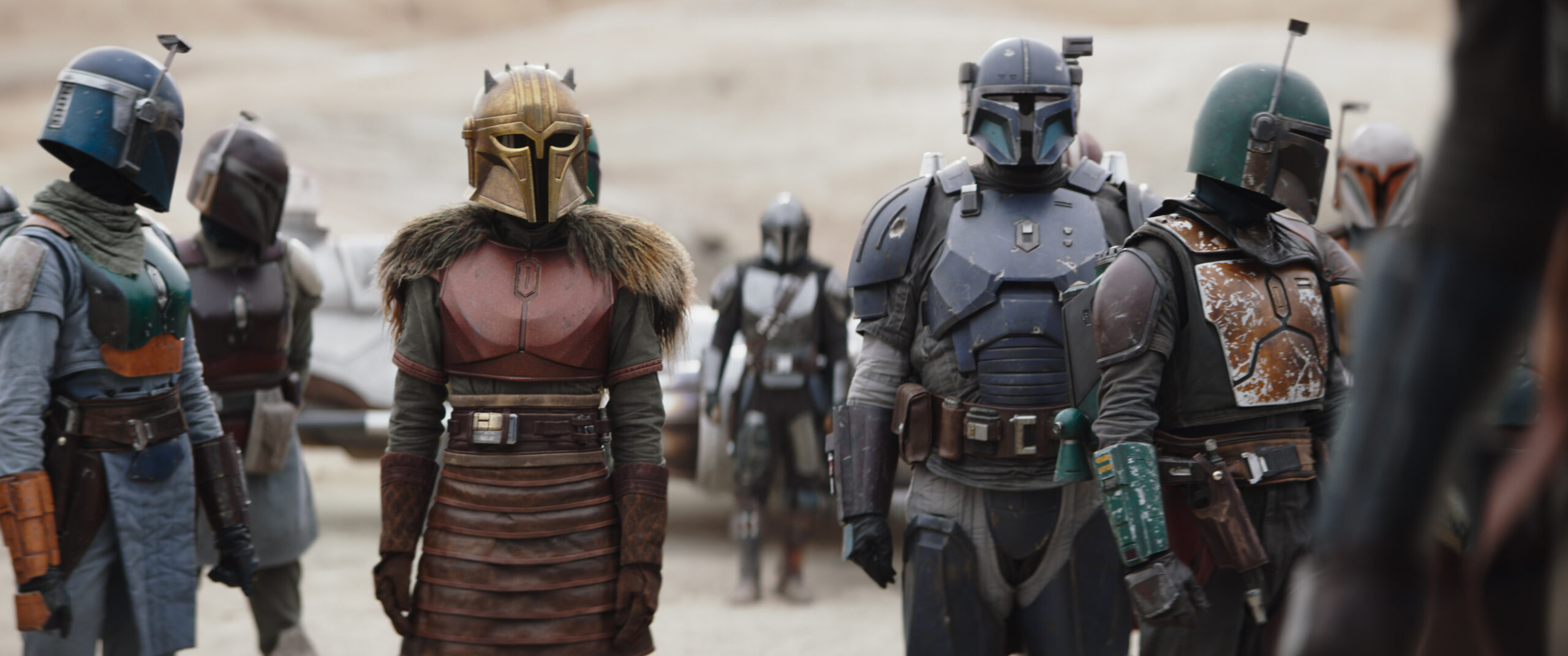 Along the way, we also got a lot more Mandalorians. There were so many of them this season. Where the Star Wars series was previously like the famed manga Lone Wolf and Cub, the third season of The Mandalorian had a much larger ensemble, more so in the second half. On one level, this is good. When we began, Mando thought he needed no one and lived only for himself. The arrival of Grogu pulled on some strings and he eventually came to adopt him. Now, he's looking beyond his family and trying to contribute to something bigger. By participating in the fight to retake Mandalore, he's repaying those who took him in, to begin with.
Elsewhere in season 3, the world expanded even more. The Mandalorian spent the bulk of one episode—"Chapter 19: The Convert," directed by Minari's Lee Isaac Chung—on Coruscant, the capital of the galaxy. There, through the eyes of research scientist Dr. Penn Pershing (Omid Abtahi) and former Imperial communications officer Elia Kane (Katy M. O'Brian)—both of them previously worked for the villain, Moff Gideon (Giancarlo Esposito)—we discover that the New Republic is already being undermined by those it has rehabilitated. Those parts were intriguing. Sure, they didn't have the depth of writing that Tony Gilroy and Co. brought to fellow Star Wars series Andor last year, but for a moment, the action-adventure show felt like something else.
Oh look, some action! obstacles
The Mandalorian did do its share of action-adventuring this season, for what it's worth. We had that in episode 2, "The Mines of Mandalore", where a weird big multi-limbed cyborg captured Mando. Grogu had to go solo for a bit, playing a role in the rescue of his father figure. Bo-Katan did the bulk of it though. Then in episode 4, "Chapter 20: The Foundling", the Mandalorian covert rescued a foundling from a raptor. That brought Bo-Katan further into the fold, as she earned everyone's respect with another rescue.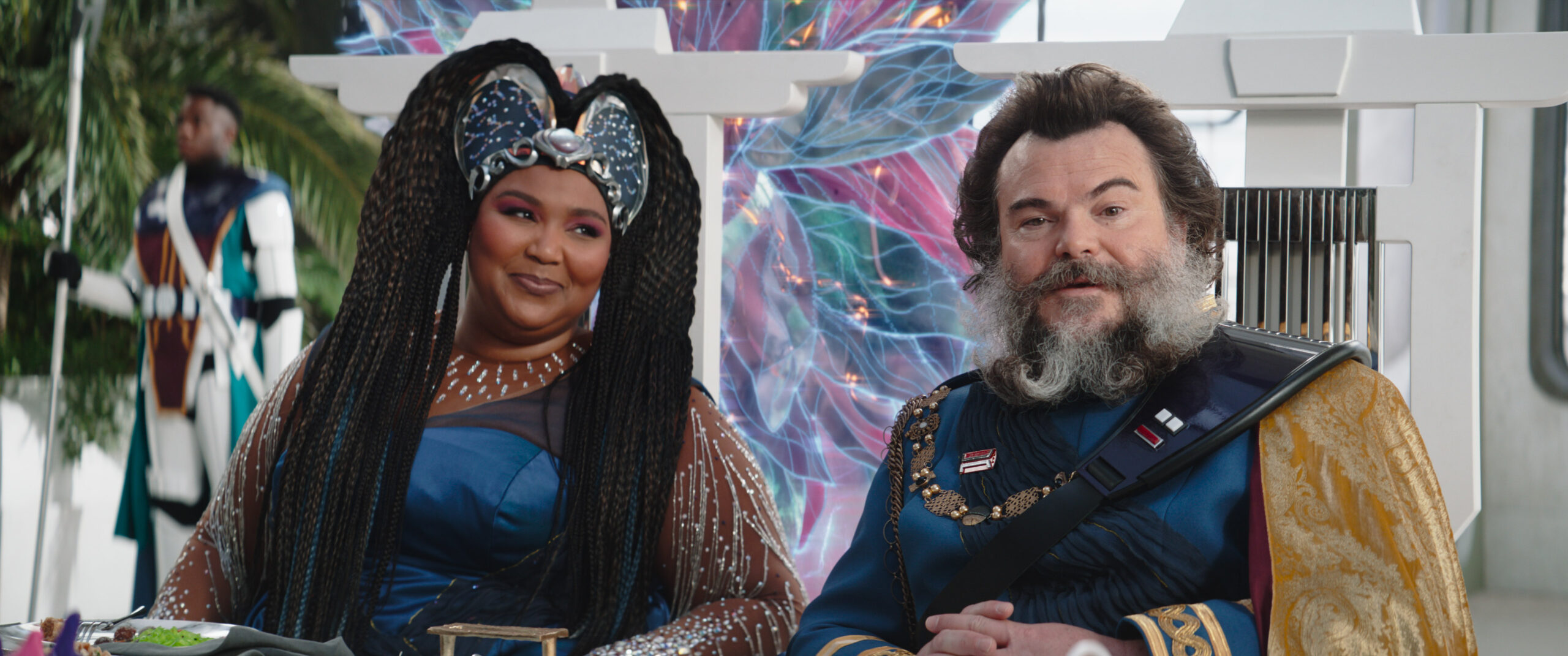 Episode 5, "The Pirate," gave us a large-scale battle after a pirate attacked a defenceless planet. At the behest of Mando—who had pissed off said pirate in episode 1, "Chapter 17: The Apostate"—the secretive clan emerged from their shadows to help High Magistrate Greek Karga (Carl Weathers) and the citizens of Nevarro. Episode 6, "Guns for Hire", was something else entirely, taking us to a planet we had never seen, with Lizzo and Jack Black as the folks in charge, as the Duchess and Captain Bombardier, respectively. There, Mando and Bo-Katan had to smoke out a Separatist (Christopher Lloyd)—this goes back to the Star Wars prequel trilogy—before they would be allowed to meet the Mandalorian privateers they had come seeking.
In episode 7, "Chapter 23: The Spies", Gideon—a problem that was thought solved at the end of season 2—returned with a bone to pick. Brandishing armour that essentially made him look like Darth Vader of The Mandalorian and with Stormtroopers kitted out with jetpacks and beskar armour, the villain laid a trap on Mandalore. And in the season 3 finale—"Chapter 24: The Returned", which felt more like a series finale—the Mandalorians fought back, with Mando, Grogu, and Bo-Katan putting an end to Giden for good. (The writing of the villain's arc needed much better thought, frankly. This felt clunky at best.)
The Mandalorian is nearing its endgame
While some of these action-driven sequences tied into who the Star Wars series wanted to highlight, they couldn't ultimately hide the fact that The Mandalorian seemed to be running on fumes at times. At times, it looked like Favreau didn't know what to do with his primary characters. A season that seemed to be going nowhere (suddenly) put a nice bow on everything in the final episode—the Mandalorians retook their home planet, the forgotten villain who returned late into season 3 was dispatched, and Mando and Grogu became a real family with a place to call their own on Nevarro.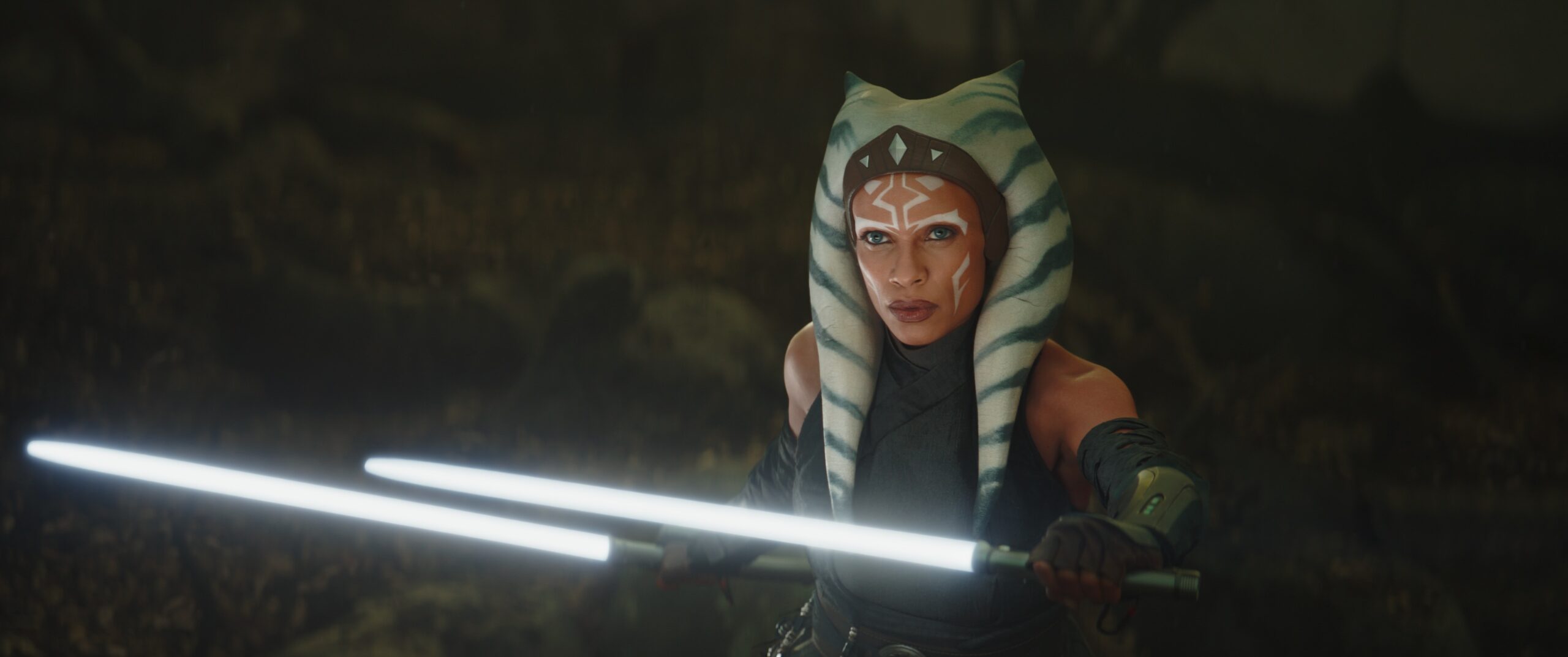 In between all that, Mando even offered his services to the New Republic, which could be a nice segue into what's coming. As we now know thanks to Lucasfilm, The Mandalorian executive producer Dave Filoni—who's also behind Ahsoka, the next Star Wars series set to arrive in August—is working on a movie that will bring together storylines and characters from all live-action Star Wars series. (It sounds like a reimagining of Rangers of the New Republic that was quashed following Gina Carano's firing due to her "abhorrent and unacceptable" remarks.) That film—which has no title or release date—will bridge the gap between the original and the sequel Star Wars film trilogies. If I'm to make an educated guess, it'll also show how the First Order rose to power.
Except Favreau has revealed that a fourth season of The Mandalorian has already been written. Will it come before Filoni's movie or after? More importantly, at this point, you've to wonder why it's required. This could be it for The Mandalorian, as far as I'm concerned. Sure, it felt pretty aimless at times. By casting its net wider, it became The Mandalorians, at the cost of Grogu and Mando. But I imagine it's going to be a struggle to conceive a neater end—whatever they do has to be really good, for it to not feel on par with the haphazard handling of Gideon's arc.
As The Mandalorian stares at its endgame—Filoni's Star Wars movie will "close out" the narratives of all the TV shows—I hope there's a renewed purpose driving it in season 4. It's badly needed.
All eight episodes of The Mandalorian season 3 are streaming on Disney+ and Disney+ Hotstar wherever available.