29th June 2023
The Witcher season 3 review: time runs out
In Henry Cavill's final season as Geralt, as the Netflix series loses its star attraction, it makes a bigger case for Ciri as the future.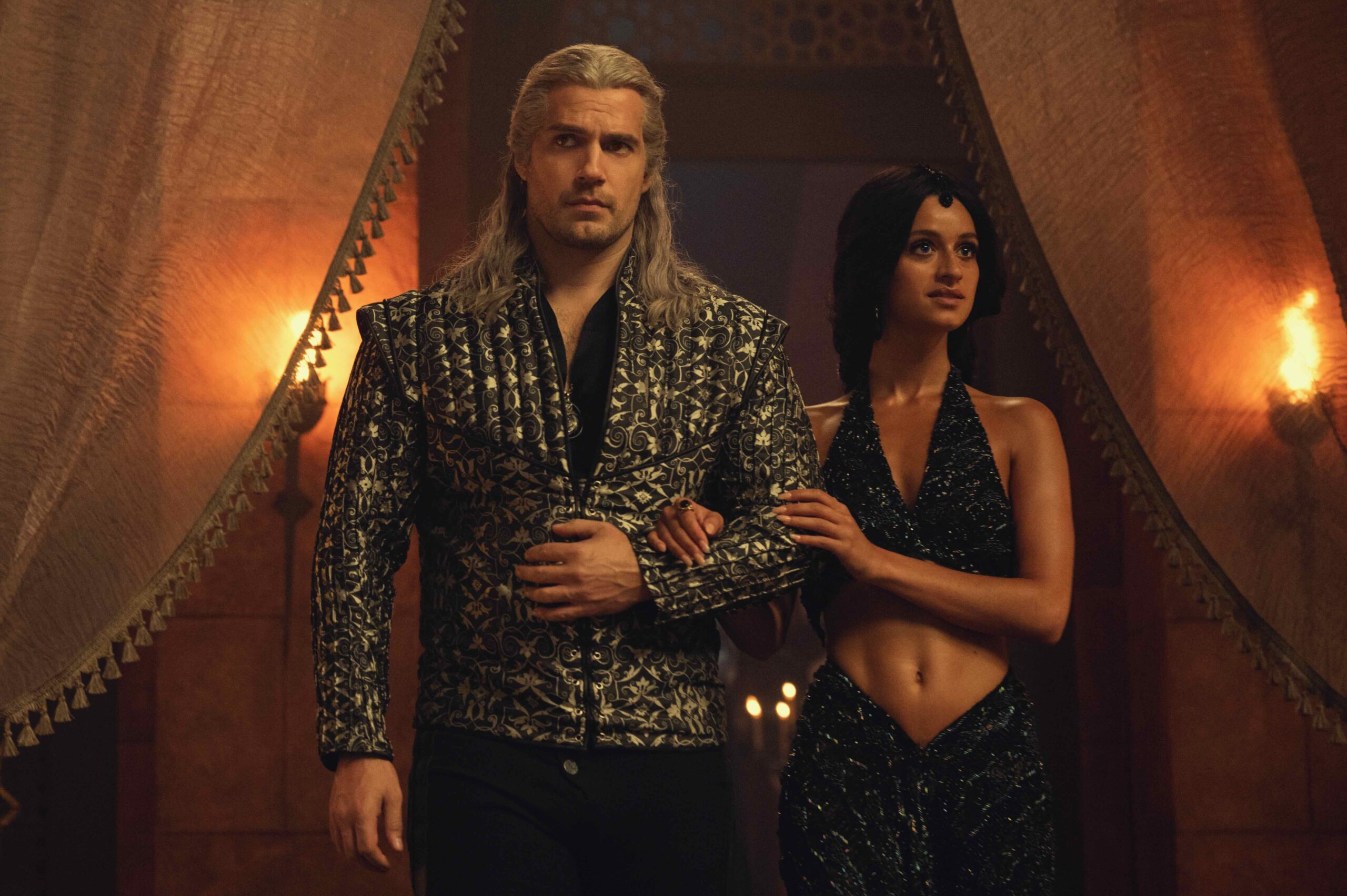 The Witcher is in a curious place as it steps into its third season. The Netflix fantasy series returns on the back of a failed-and-forgotten spin-off miniseries last December—a setback for its grandiose franchise aims and added pressure for season 3 to deliver. But a much bigger shock came a couple of months prior to that: Henry Cavill, the Witcher in The Witcher, revealed he was walking away. While the show will go on—season 4 is about to be shot, with Liam Hemsworth set to take over from Cavill, and season 5 is in the planning stages—The Witcher season 3 is a farewell for the Man of Steel star's take on Geralt of Rivia. In some ways, the series will never be the same again. He's been such a huge part of The Witcher that it's even worth asking, "What is The Witcher without Henry Cavill?"
But we can't answer that just yet. (Though you can certainly project, as I did, trying to figure out why Cavill chose to leave.) For now—and across all of season 3—Cavill is still our Witcher. And the eponymous Netflix series, which returns after 18 full months, is more or less as it was last season. For better and for worse. The Witcher season 3 is most fun when it's light and funny—and unsurprisingly, all these moments end up involving the bard Jaskier (Joey Batey). The highlight of the five-episode 'Volume 1'—season 3 is split into two parts—comes in the fourth episode, where Jaskier and the elder blood princess Ciri (Freya Allan) make up what Geralt (Cavill) and his on-and-off sorceress lover Yennefer (Anya Chalotra) might be saying to each other in the distance.
In season 3, The Witcher once again takes itself too seriously
Unfortunately, The Witcher takes itself too seriously for the most part. Humour was Game of Thrones' most under-appreciated trait—the Netflix series exists because of that HBO epic and it could do well to be more inspired. I wish it was. Because I'm tired of pretending to care about the scheming and the people doing the scheming. Though it spends a lot of time with a range of supporting characters, it has never made them interesting enough for us to care.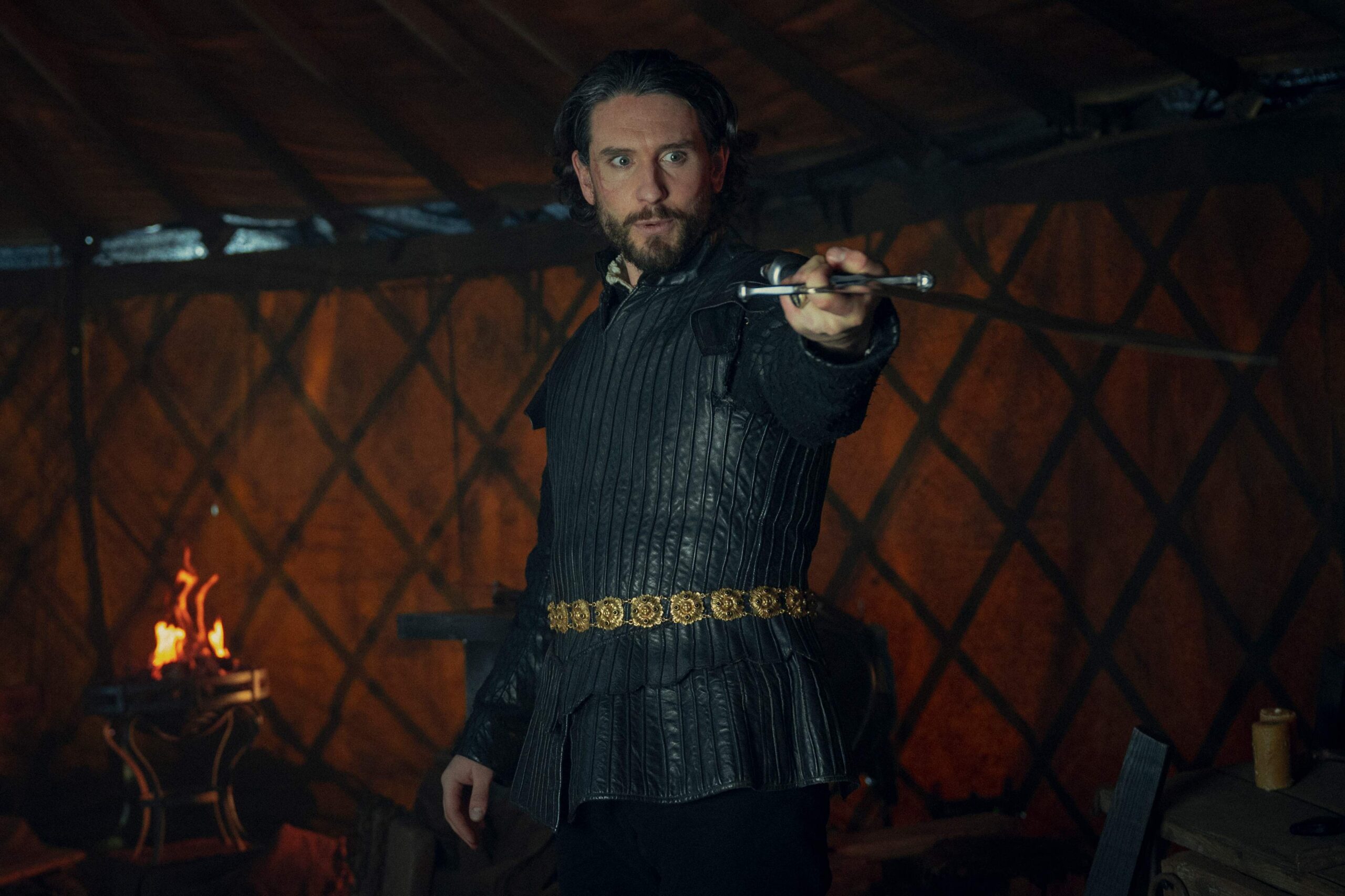 The Witcher season 3 drags when you're with the human king and his advisors, the elvish leader and those who support her or oppose her, or the various mages and their permanent passive home at Aretuza. Even when some of them die, as they inevitably do, it's hard to feel much honestly. People who matter little in the grand scheme, who die off like flies as and when it suits the narrative.
Not only is The Witcher not as much fun when it's being sincere, but it also commits a Writing 101 mistake: show not tell. Every time Geralt and Yennefer try to impart a lesson to Ciri in season 3, it's literal and spelt out. Exposition is simply dropped as chatter—it's not good in that department—and that in turn hurts its character development. I tended to zone out during these periods honestly. The Witcher may desire to be the next Game of Thrones—as it has since its very beginning in late 2019—but the kind of character writing it wants to emulate was done a hundred times better by the real successor, House of the Dragon. The Witcher can't even hold a candle. (Maybe that's why Cavill chose to leave.)
The Witcher season 3: the plot
At the start of the third season, our central trio—Geralt, Ciri, and Yennefer—are on the run. Someone is using Ciri's elder blood to track them wherever they go, which means they cannot stay in one place for long. Meanwhile, having lost the once-in-a-generation baby, Francesca (Mecia Simson) is driving the elves on a mission of vengeance. And if you were expecting a bigger role for baby-killer Emperor "The White Flame" Emhyr (Bart Edwards), who was revealed to be Ciri's dad in the final shot of season 2, prepare for disappointment. He remains a peripheral figure in The Witcher season 3. The other pitiable human king, Vizimir (Ed Birch), is being played like a fiddle by his many advisors, including his prince brother and new entrant Radovid (Hugh Skinner).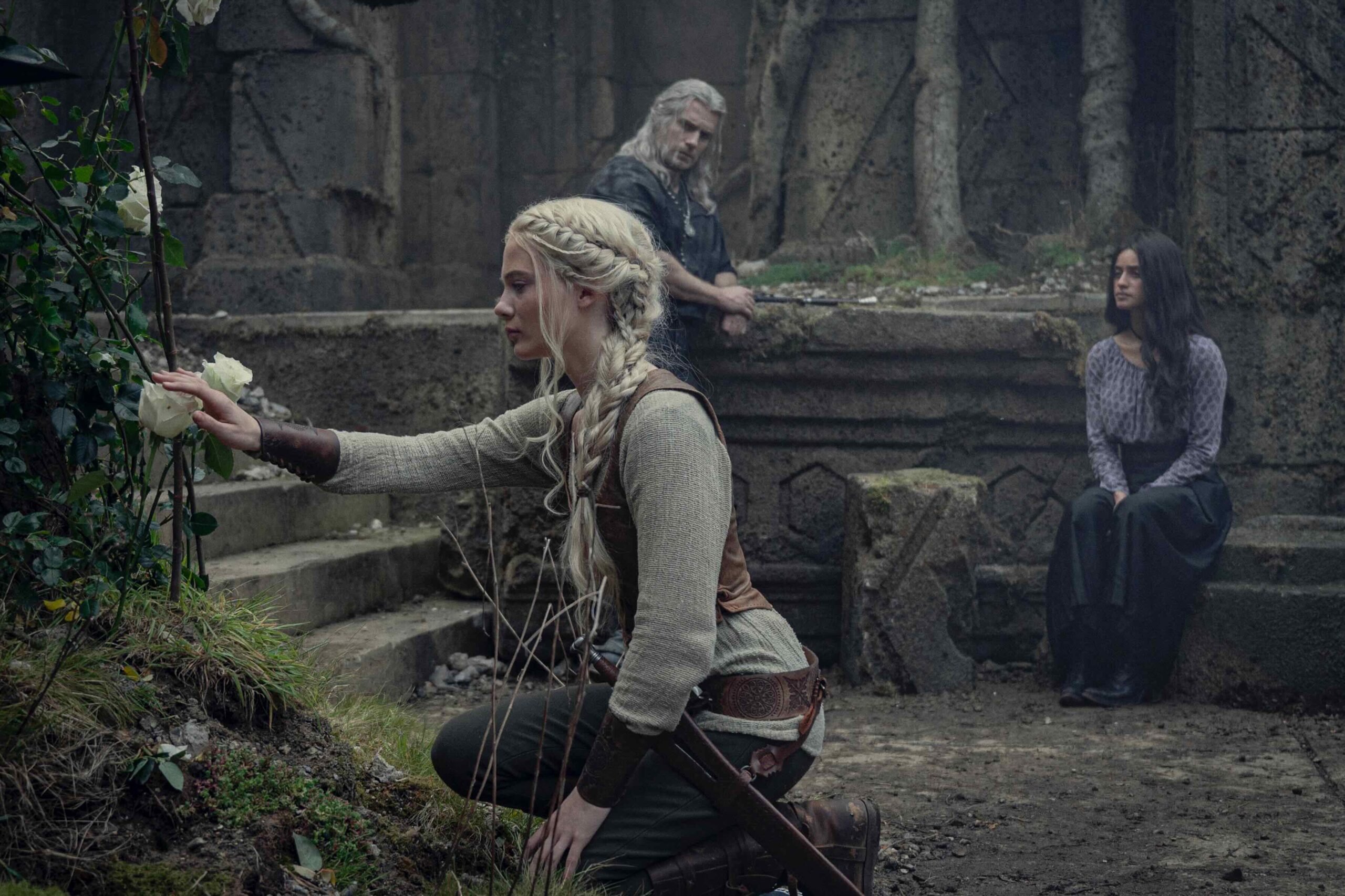 The Witcher season 3 is at its strongest when the trio is together. Unfortunately, that's not always the case—early on, the plot scatters them, then brings them together, only to literally sideline Ciri for an entire episode. From what we're told, Ciri is just sitting in a room. Yes, there's a baked-in narrative reason for it, but it's a shame that the Netflix series can't find something for her to do. With the others, The Witcher spins its wheels. While Geralt, Ciri, and Yennefer have multiple mini adventures, all the supporting cast make little progress despite significant screen time. It's almost like they are waiting until their moment comes. The show is guilty of spending too much time building to one thing—proving once again, as it did in prior seasons, that it's just not a true ensemble show.
Ciri is the future of The Witcher
If there's any character who gets as much due as the titular monster hunter, it's half-human, half-elf Ciri. (After all, she's the most important element of the narrative. In a way, The Witcher has always been her story—about her potential ascension to queen.) While Geralt is jaded given everything he has seen and feels the world is doomed to repeat cycles, Ciri is a lot more optimistic. Perhaps even naïve. Though the Continent seems headed for war—the visions Ciri has been having about the Wild Hunt are another sign—she thinks she can offer a different path and unite them. Her positivity does push people around her onto the road less travelled, even if there is a promise of a backfire.
And ultimately, it is Ciri's arc that is most interesting—even more than Geralt's to be honest. If season 2 was about finding her power and harnessing it (with Geralt as her guide), then season 3 is about learning statecraft and tapping into her elder blood magic (with Yennefer as the new guide). It's about knowing which skill is best deployed when. You don't always need to butt heads everywhere like Geralt—at times, there's a non-violent way to navigate situations. And thanks to the balance provided by her pseudo mom and dad, she's learning how to be just and not be like the other rulers.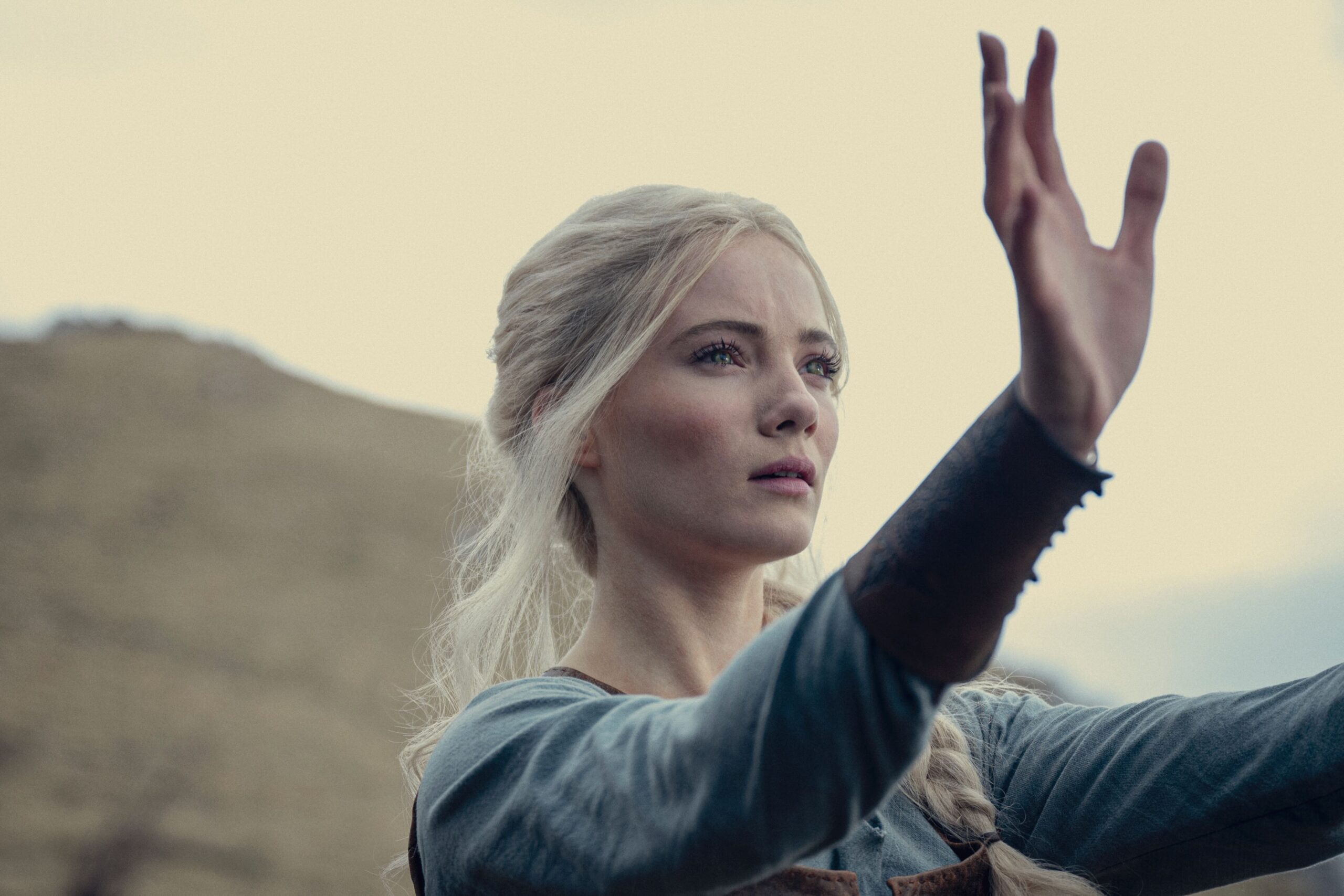 Fun and foibles
Thankfully, it remembers to have fun too. On one occasion, Yennefer treats Ciri as a child, taking away her sword, lifting up her hood, giving her a chaperone, and putting "Find My Phone" on her, as she forces her to blend in and stay out of danger. Still, the ever-eager Ciri gets herself in a pickle and ends up calling mom to rescue her. That said, The Witcher season 3 does give Cintra's crown princess moments to shine in combat, chief of which involves slaying a monster of her own and looking cool while doing it. It's made a little less cool by the fact that part of the stunt happens off-screen. I'm not sure why that is the case.
Since we're on this topic—some scenes are choppily edited. In one instance, Ciri and Geralt are both riding on horses during a dramatic moment. Cut to the next shot and they walk into the frame and hug, with their feet on the ground. The important interlinking shots are just weirdly missing. Additionally, there's poor VFX and green screen work at times in The Witcher season 3.
Speaking of action, there's just one sequence in 'Volume 1' that wowed me. It arrives in episode 1, where Geralt swordfights a lot of people in a single unbroken shot. We've seen variations on this in the two prior seasons, and it's a shame that The Witcher is unable to make room or come up with more exciting action. More so given its title character is literally a monster hunter.
Does Henry Cavill not believe in The Witcher anymore?
That brings us full circle to that big question hanging over The Witcher's head. Why is Cavill walking away? Back in 2017, he was so determined to play Geralt that he pestered creator and showrunner Lauren Schmidt Hissrich—she found his enthusiasm "really annoying"—until he finally convinced her to cast him. And until late 2021, Cavill was "absolutely" committed to Hissrich's seven-season plan. But three seasons in, he's now walking away. When he announced his exit, he gave us no logical reason. It seems he didn't even speak to his co-stars because Allan said earlier in June that "it was a surprise to us all." Cavill didn't tell them directly apparently, they learnt via the showrunner.
Anonymous sources put it down to filming across Europe and a demanding production schedule, but that sounds bogus to me. If you've given this role so much, you don't walk away for a reason like that. It sounds to me like Cavill doesn't believe in the plan anymore. And if Cavill, the guy because of whom everyone started watching the show, doesn't believe in its future, why should we? There are signs that The Witcher can be something more—the fifth episode of the third season is unlike anything the Netflix series has ever done, revisiting the same night in a manner befitting a Knives Out movie.
But I'm afraid that time has probably run out for The Witcher to be the next big fantasy epic that the world watches and talks about. Cavill's exit has all but cemented that the series will never eclipse what the games did for Andrzej Sapkowski's books.
The five-episode 'Volume 1' of The Witcher season 3 released on June 29 on Netflix worldwide. The final three episodes, 'Volume 2', drop on July 27.