11th August 2023
Made in Heaven season 2 review: overwhelming and emotionally exhausting
Though it shines on rare occasions, the Prime Video series struggles to evolve thanks to overlong episodes, a lack of depth, and a failure to recognise its prior faults.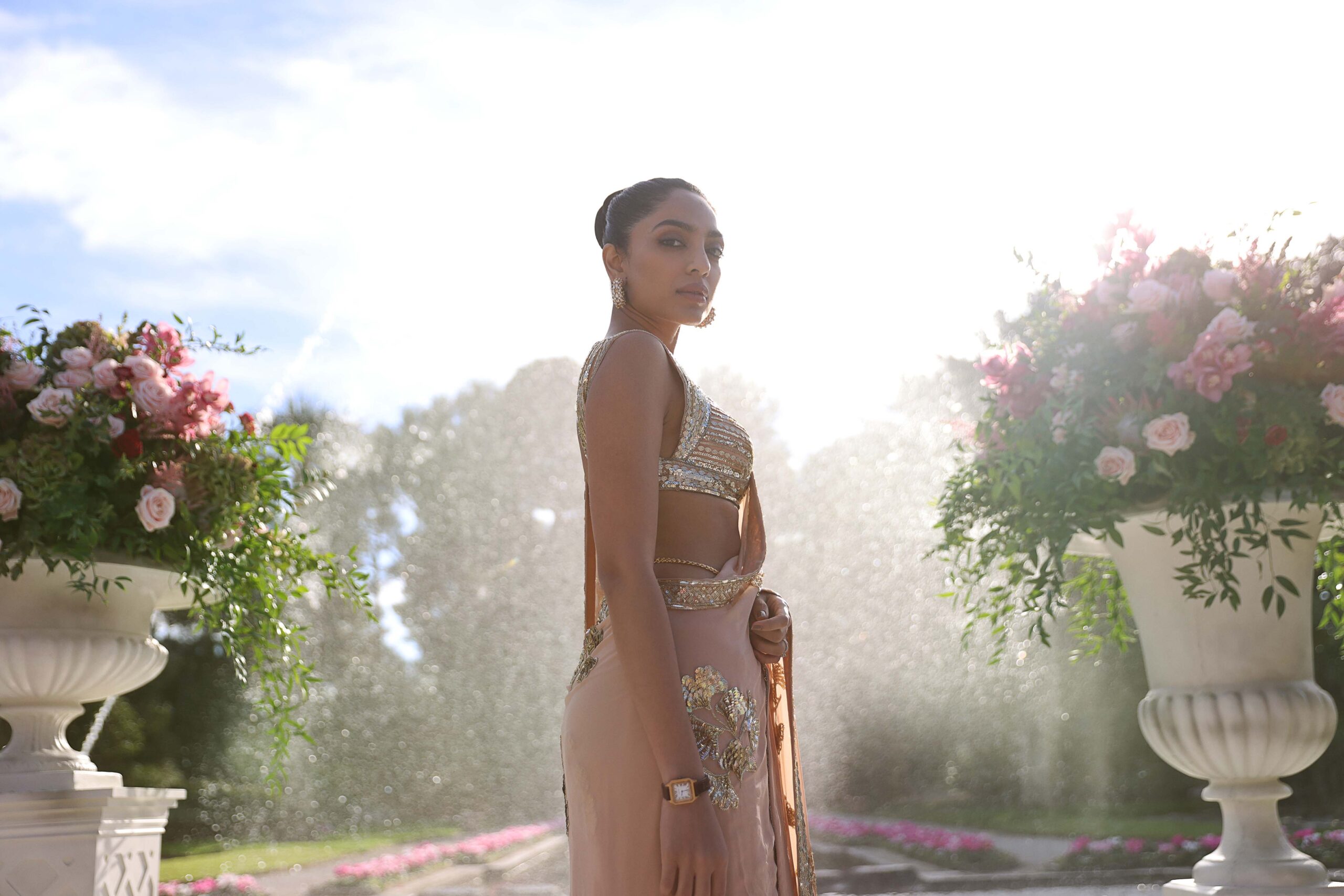 Roughly four-and-a-half years later—longer than the gap between seasons of the Donald Glover-led Atlanta, the sci-fi comedy-drama Russian Doll, and '80s nostalgia supernatural hit Stranger Things—Made in Heaven has returned for its sophomore run. (A common element for all these series was the delay induced by the COVID-19 pandemic.) If you've been away for so long, I expect your show to evolve. I imagine you've been away because you needed that time to grow and showcase something different. Atlanta moved itself to Europe, Russian Doll changed its central conceit, and Stranger Things—well it got too big for its own good. Having seen all seven episodes of Made in Heaven season 2, it's clear the Prime Video series falls in the latter camp.
Made in Heaven has certainly got big. Most of the episodes run for 70+ minutes, with the others coming in over the hour mark. Every episode is individually longer than the episodes of the final season of fellow Prime Video series The Marvelous Mrs. Maisel. (One of them even beats out Maisel's exuberant series finale.) Except that's a comedy before it's a drama, this one is heavy full-on drama. It's demanding. Made in Heaven season 2 has a total runtime of 8 hours and 3 minutes. (Maisel is longer overall, but it had nine episodes.) For reference, the seventh season of Game of Thrones, which also had seven episodes, was 7 hours and 20 minutes. That's mindboggling—after all, the epic HBO series had a much bigger ensemble cast to deal with.
Overlong episodes, alongside the return of the worst thing about season 1
What I'm trying to say is that the episodes of Made in Heaven season 2 are obviously overlong. Not that it can't work, but it requires exemplary writing and scene construction of the highest order. But the Amazon series doesn't have that. It doesn't have the necessary depth either—it leaves you wanting. Too often, the dialogue feels inorganic and didactic. And a part of that is tied into its desire to address a thousand things every episode. It's why the episodes run overlong. It also means you can't do nuance because you don't have the time for it when you're tackling so much. At worst, the lessons are ham-fisted and promptly forgotten. At best, it hits the mark. Usually, though, it's somewhere in the middle: a little inelegant and on the nose.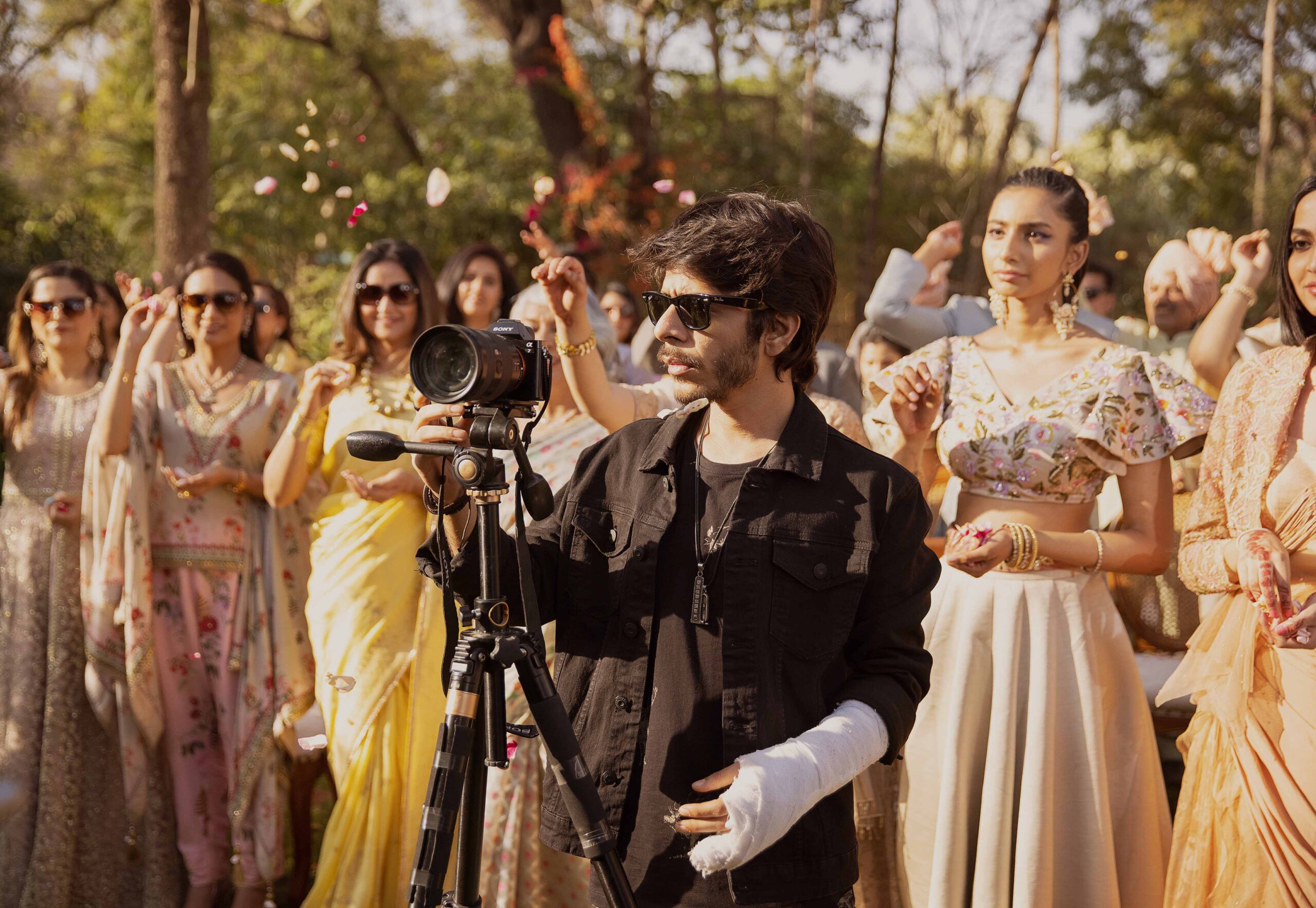 Speaking of on the nose, the worst part about the first season—the end-of-the-episode narration, provided by the wedding planning agency's in-house cameraman Kabir Basrai (Shashank Arora)—hasn't gone away. If anything, creators Zoya Akhtar and Reema Kagti have decided to double down. Early on, Kabir presents a documentary about weddings from season 1, which is warmly received to the point that it's accepted at film festivals and draws an offer from a streaming service. You know which one. Not only is this an egregious product placement—I'm sure their overlords must be very happy—it's also a case of the writers failing to recognise their faults. The narration exists because they feel we're too foolish to understand. Every single time Kabir's voiceover took over, I wanted to kill the show and burn it alive.
The plot of Made in Heaven season 2
Though the show has been away for over four years, only six months have passed in the lives of Made in Heaven's characters. (Given the first season was set prior to India decriminalising homosexuality in September 2018, and the second season acknowledges that ruling, I suppose it takes place in late 2018 or early 2019. An in-episode hoarding puts the show in 2021, but that's clearly a visual goof-up.) Following the wrecking of their swanky office over co-founder Karan Mehra's (Arjun Mathur) outspokenness and the financial situation in which they found themselves thanks to his gambling debt, the team of Made in Heaven has moved to Old Delhi, with new partner Ramesh Jauhari (Vijay Raaz) supplying an office and installing his wife Bulbul (Mona Singh, from Laal Singh Chaddha) as the auditor.
But like us humans, the protagonists are seemingly bound to repeat their mistakes. Karan's mother, who has been diagnosed with fourth-stage cancer and refuses to accept her kid's sexuality, is driving her son to substance abuse, sabotaging his relationships, and into debt again. Meanwhile, fellow co-founder Tara Khanna (Sobhita Dhulipala) is going through an acrimonious divorce with Adil Khanna (Jim Sarbh). He's also dealing with knocking up his girlfriend, Faiza Naqvi (Kalki Koechlin)—the most sidelined of the main cast—and an unexpected new family member. Kabir is pondering between the docuseries offer and studying abroad, while also wrestling with Jaspreet "Jazz" Kaur's (Shivani Raghuvanshi) feelings for him. And we've got a second new ensemble addition in production head Meher Chaudhry (debutante Trinetra Haldar Gummaraju), through whom the show explores the struggles of India's trans community.
Positive LGBTQ+ depiction and mature handling
I really appreciate that Made in Heaven cast a real-life trans woman to play the trans character. It's a positive depiction and step for Bollywood, which has too often allowed non-LGBTQ+ and abled folks to step into roles. (Mathur is an example of that very thing—a straight man playing a gay character—though it doesn't help that the industry and audiences aren't supportive. LGBTQ+ Bollywood stars exist, they are still unfortunately in the closet.)
But the Amazon series doesn't always get it right. The opening episode of season 2, "Mirror mirror on the wall", directed by the returning Nitya Mehra, depicts India's obsession with fairness—it's funny that Made in Heaven wants to talk about skin colour given where most of its main, supporting, and guest cast fall on that spectrum. The fifth episode, "The heart skipped a beat", helmed by the renowned Dalit filmmaker Neeraj Ghaywan, delves into caste and forces a character into a tight spot, but then gives her an easy way out.
There are instances where Made in Heaven season 2 holds the line. A minor season-long subplot studies how boys become misogynists and how it's always the women who pay a bigger price. Elsewhere, Mrunal Thakur guest stars as a model and aspiring actress in the Alankrita Shrivastava-directed second episode, "Beauty and the beast", which tackles why women choose to stay with their abusers. It's the most maturely handled wedding subplot of the lot—it's improved by an epilogue in the season finale—and it helps that Thakur is good in how she conveys her sadness and how she covers it up for the world.
At times, Made in Heaven season 2 is a mega-budget soap opera
Speaking of Thakur, thanks to the popularity of the first season, Made in Heaven season 2 benefits from more high-profile guest and recurring stars: Dia Mirza, Radhika Apte, Elnaaz Norouzi, Sanjay Kapoor, and Anurag Kashyap among them. Norouzi steals the show in the French Riviera-set fourth episode, "Love story", and Mirza is great as a woman suffering quietly in the penultimate chapter, "Warrior princesses".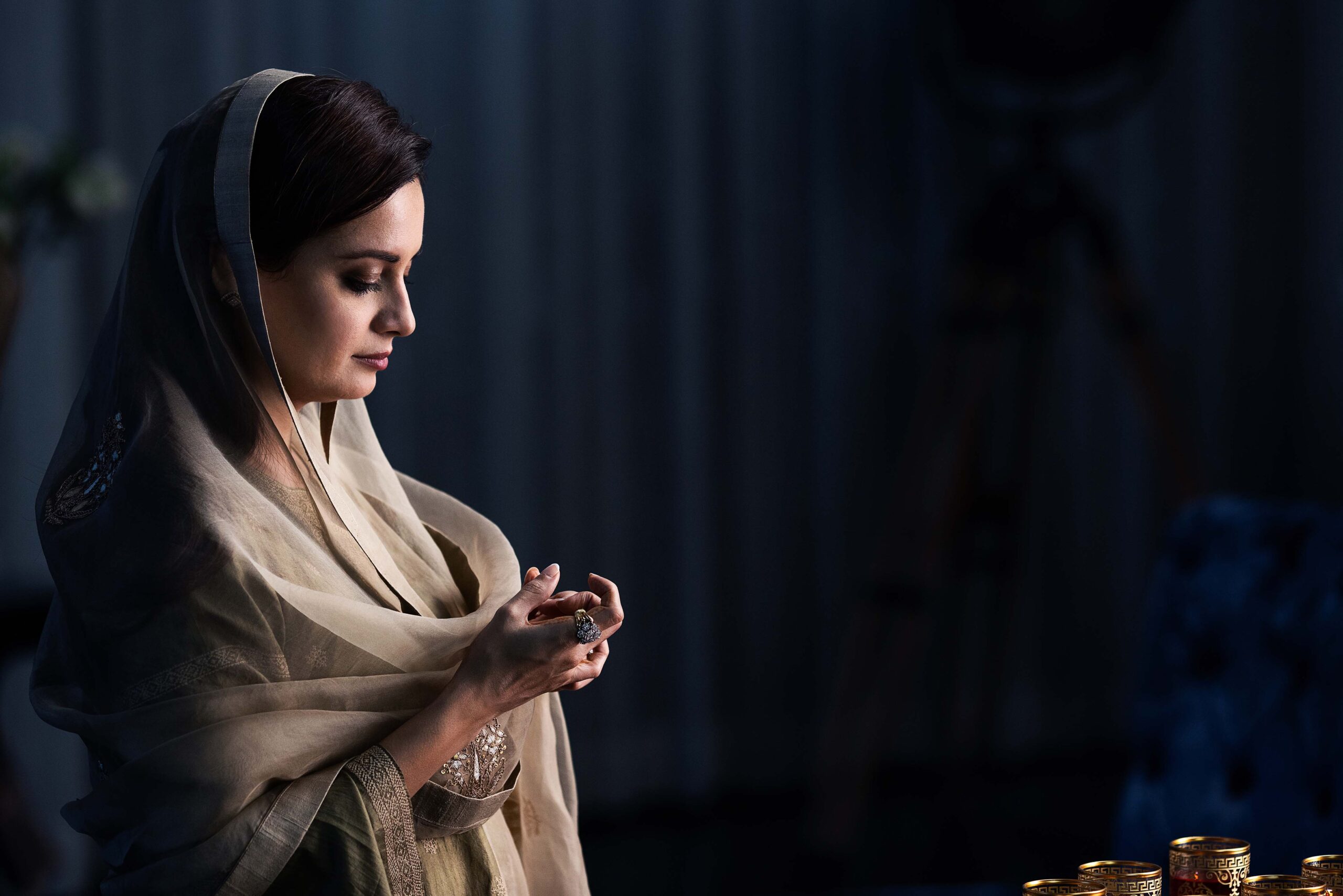 But the Mirza episode is betrayed by a melodramatic and grandstanding ending. In other places, when Made in Heaven is found out because of its lack of depth, it fills time with empty words and pivots to the next narrative revelation. And then, there are times when the show goes around in circles, hammering on the point it made earlier that same episode. On all those occasions, Made in Heaven season 2 feels like a mega-budget soap opera—half-hour American dramedies have more biting commentary than this show packs in an hour—which is a complaint I also had of the first season.
Indulgent in places, ignorant elsewhere
On the topic of repeated complaints, Made in Heaven is frequently enamoured by its own production design, and it must showcase it to the audience as if this is an Instagram account. There are dedicated shots of set décor, floral arrangements, and invitation packaging that reek of indulgence. The show's desire to celebrate opulence and extravagance has always gotten in his way. It's almost as if the craftspeople put a knife to the director's throat. Whenever that happens, Made in Heaven season 2 descends into a reality series. Maisel too put in a lot of effort with its production values. That doesn't mean it ever gave us empty-calorie shots that didn't hold value to the narrative or the protagonists.
(In one scene, Kabir takes a walk, buys a croissant, and then sips coffee in front of a fountain. None of it has any bearing on his arc in that episode, mind you. Is this a travelogue now?)
For a show that's so bothered with how it looks, it's staggering how little effort Made in Heaven puts into depicting anything that has to do with technology. Not a single shot of any smartphone screen is believable. Celine Song's romantic drama Past Lives was a terrific example of this—it took the painstaking effort to research what every app looked like during the years the film was set and then created mock-ups that felt authentic to that time period and the audio-visual experience of using the apps. Made in Heaven season 2 could learn a lot.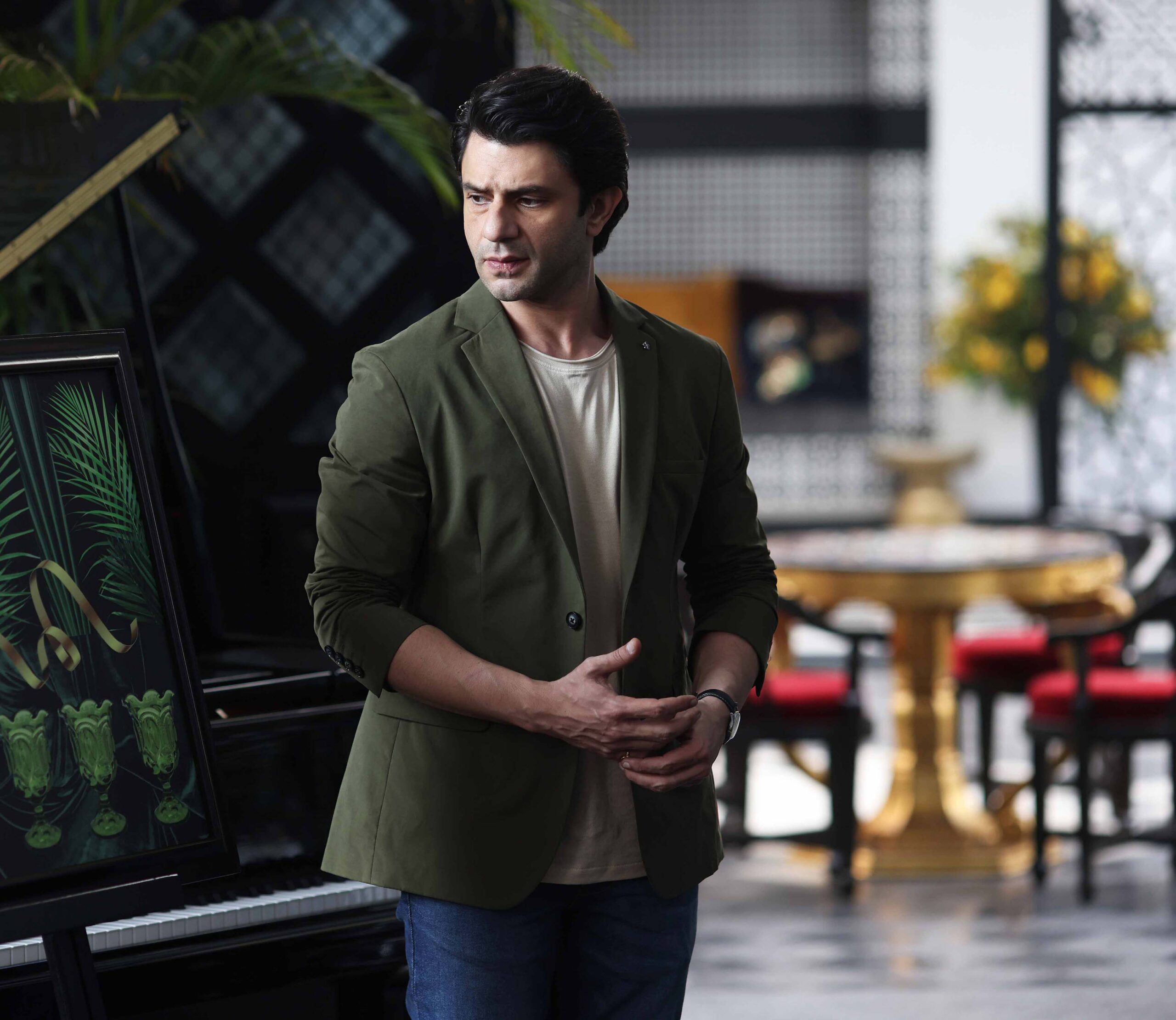 Made in Heaven season 2 is no evolution
At its best, Made in Heaven examines the clash between India's deep-rooted societal problems—things some of us label "traditions" and "beliefs"—and the changing attitudes of our times. An ache to be yourself, to be free, assertive, and accepted. It's about people craving happiness but also wanting their family to be happy—this is what makes the show Indian, as it's not individual-centric thinking—which forces them to navigate mindsets and the ones still stuck at "What will people think?" It's about modern families and how they adapt. Of course, Made in Heaven is set in highly privileged strata of society—only they can hire dedicated wedding planners—but it shows India's societal ills cannot be escaped simply by hoarding wealth. If anything, those ills are magnified in their world.
Unfortunately, it's not at its best often enough. The episodes are overlong and cram in too much—it does mean there's room for more character scenes but it also means each chapter of Made in Heaven season 2 is emotionally heavy and draining. (Amazon has absolutely made a mistake dropping this as a binge experience. Made in Heaven ought to be a weekly show—the whole one-wedding-an-episode thing is built for it anyway.) It's rare that Made in Heaven embraces its comedic side—it's quite good when it does do it, in fact—and it's too bad because there's so much inherent material for it.
Instead, it's soapy for the most part, and to make matters worse, the Amazon series talks down to its audience. Basically, as it was. Like its characters, Made in Heaven season 2 finds itself making the same mistakes. But unlike its characters, it's paying for them.
All seven episodes of Made in Heaven released on August 9 on Prime Video worldwide.