31st May 2023
Ted Lasso season 3 review: an own goal
Enamoured by its own success, the Apple TV+ series got overly cloying as it bid goodbye.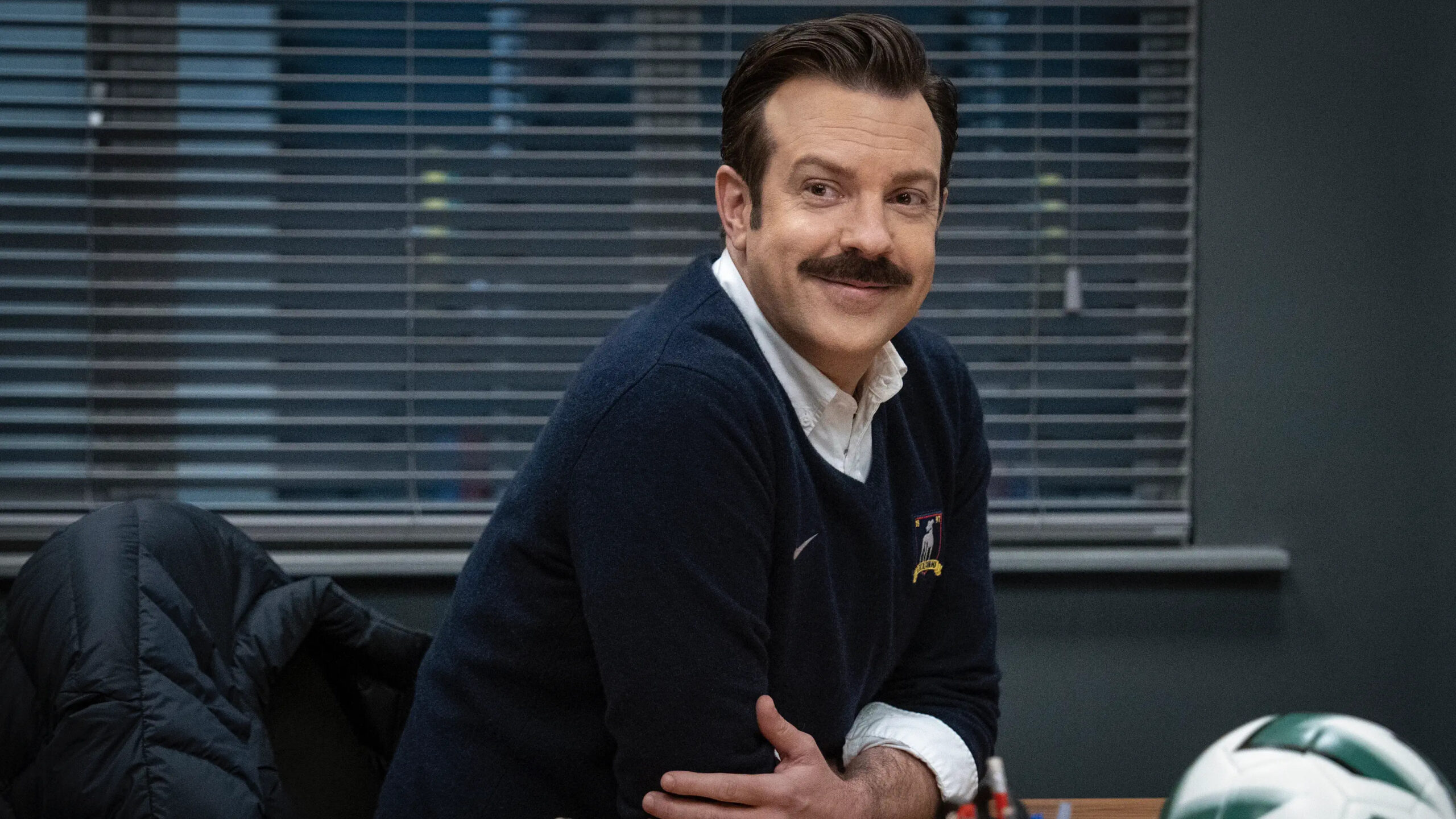 Oh, boy. Less than three years ago, as we sheltered in place and pushed ourselves through a global pandemic that slowly chewed us out, Ted Lasso—the TV series that put Apple TV+ on the map—was the flash of bright-eyed optimism that we needed. The first season didn't bowl me over quite like it did everyone else, but the second season in 2021, which I would argue represents the show's peak, convinced me of its charms despite all the hype it was carrying. It rightfully secured a place on my end-of-the-year top 10. Naturally then, the third season—which wrapped up for good Wednesday—was under pressure to deliver. And a fair bit of extra pressure, for it was also the final season. In football terminology, the kind of pressure when you need three goals in the second half. Just like AFC Richmond did in the series finale.
And since it was barrelling towards its end, that meant Ted Lasso had to wrap all its storylines. Ted's (Jason Sudeikis) family problems and his journey with Richmond. Rebecca's (Hannah Waddingham) recovery from her divorce and finding peace with the club. Jamie (Phil Dunster) getting past the trauma his father caused and becoming the best version of himself. Roy (Brett Goldstein) not being stuck in his ways and taking charge of his life, instead of merely passively moving through it. Nate's (Nick Mohammed) return to the fold, after recognising the folly of his ways. Keeley (Juno Temple) finding entrepreneurial confidence and happiness sans a romantic partner. And of course, half a dozen subplots involving Richmond's footballers.
Ted Lasso season 3 was overlong and overextended
Partly because of the sheer number of arcs—and partly because the show was now in a place where the writers, led by new showrunner Sudeikis, could get away with nearly anything—Ted Lasso turned into an almost-exclusively hourlong show in its third and final season. It was inviting unnecessary pressure, the kind where you need a goal in added time. (Like Richmond did.) To be fair, Ted Lasso had been creeping toward this. While the first season had been half-hour long through and through, the second flirted with longer runtimes in the second half of the season, with at least five episodes between 42 and 49 minutes. But not a single season 3 episode dipped under that range. In fact, many hit 50, some 60+, the penultimate episode nearly 70, and the finale ran 75 minutes. These are the runtimes of Succession season 4.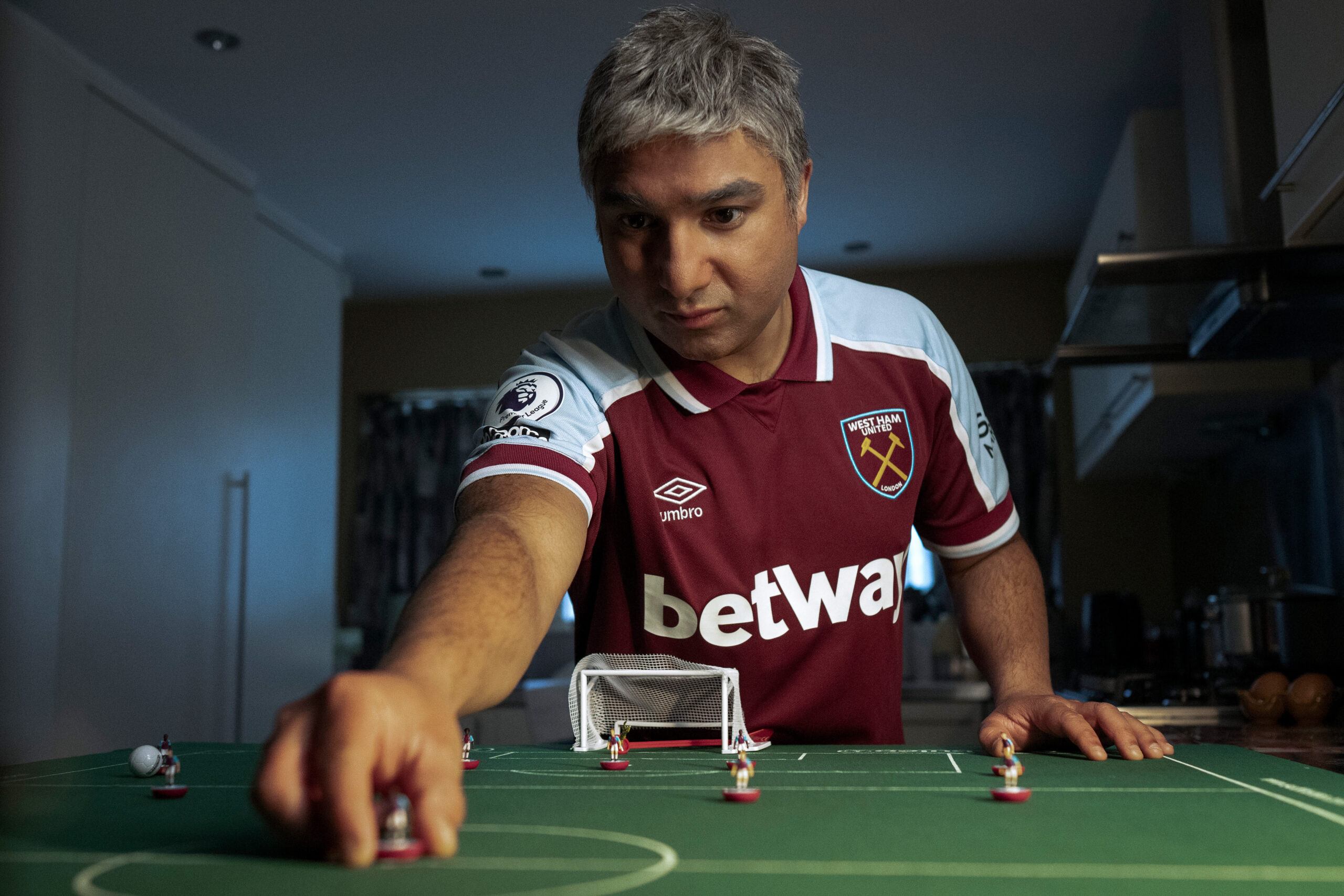 Naturally, with many an overlong episode, the Apple TV+ series felt stretched beyond measure. But more importantly, despite having all that time, Ted Lasso bungled it—in several ways—in the third and final season. Season 3 missed the heartfelt touch of previous showrunner Bill Lawrence—who was busy elsewhere—and Sudeikis opted for cloying tactics. It meandered out of the gates, with an entirely pointless four-episode arc involving Zava (Maximilian Osinski)—a celebrated striker based on the zany and outspoken Zlatan Ibrahimović—who was never to be mentioned after he left. (Except for a random giant avocado in the finale.) In fact, the show immediately got better after that, though that was largely due to Ted Lasso leaving London for an episode in Amsterdam.
Zava, Nate, and Rupert—no thanks
Another aspect that marred the first third of the season was the bigger focus on fellow Premier League club West Ham United, set up as a new rival thanks to the presence of Nate as coach and Rebecca's ex-husband Rupert Mannion (Anthony Head) as owner. Going back to season 2, I haven't had the confidence in the writers to pull off Nate's arc. The intention was clearly always for him to leave Ted's circle because of a growing ego, only to realise the ugliness of the world outside, especially in Rupert's circle. But it had little meat to it and the way it was being done just didn't work for me.
To make matters worse, in its bid to portray Rupert as the out-and-out villain, Ted Lasso season 3 pushed it to a comical and cartoonish degree in the finale. The West Ham owner pushed himself into the dugout (this wouldn't be allowed in real-life) and proceeded to knock his manager to the ground (this would earn him a straight red). There's no nuance here, and it seemed like Ted Lasso couldn't be bothered to do better.
The only highlight of the Nate-and-Rupert period came during Richmond's first game against West Ham. While Ted refused to fall to Nate's level in press conferences, Roy and Coach Beard (Brendan Hunt) figured they could use video footage of Nate tearing the "Believe" poster to rouse the players into a comeback win. It backfired spectacularly, with the angry Richmond players playing even worse than the first half, earning three straight red cards, and embarrassing everyone involved at the club.
Ted Lasso season 3 was overly earnest and baffling
But while that point was nicely made through a show-not-tell approach, a lot of the rest felt like an overly earnest attempt to explain moral lessons to the audience. Take the two ripped-from-the-headlines subplots involving Keeley's leaked nudes, and Rebecca's emotional speech against the creation of the Super League. The former—in the talk we got about deleting exes' nudes—felt like being a student in a classroom. And the handling of the latter was laughable. In real life, it was down to the fans who protested and got their owners to abandon the idea. On Ted Lasso, the owners themselves grew a conscience, driven by Rebecca and Rupert. This can only happen in the show's beyond-utopian world—the superrich, as we all know, only see money, nothing else.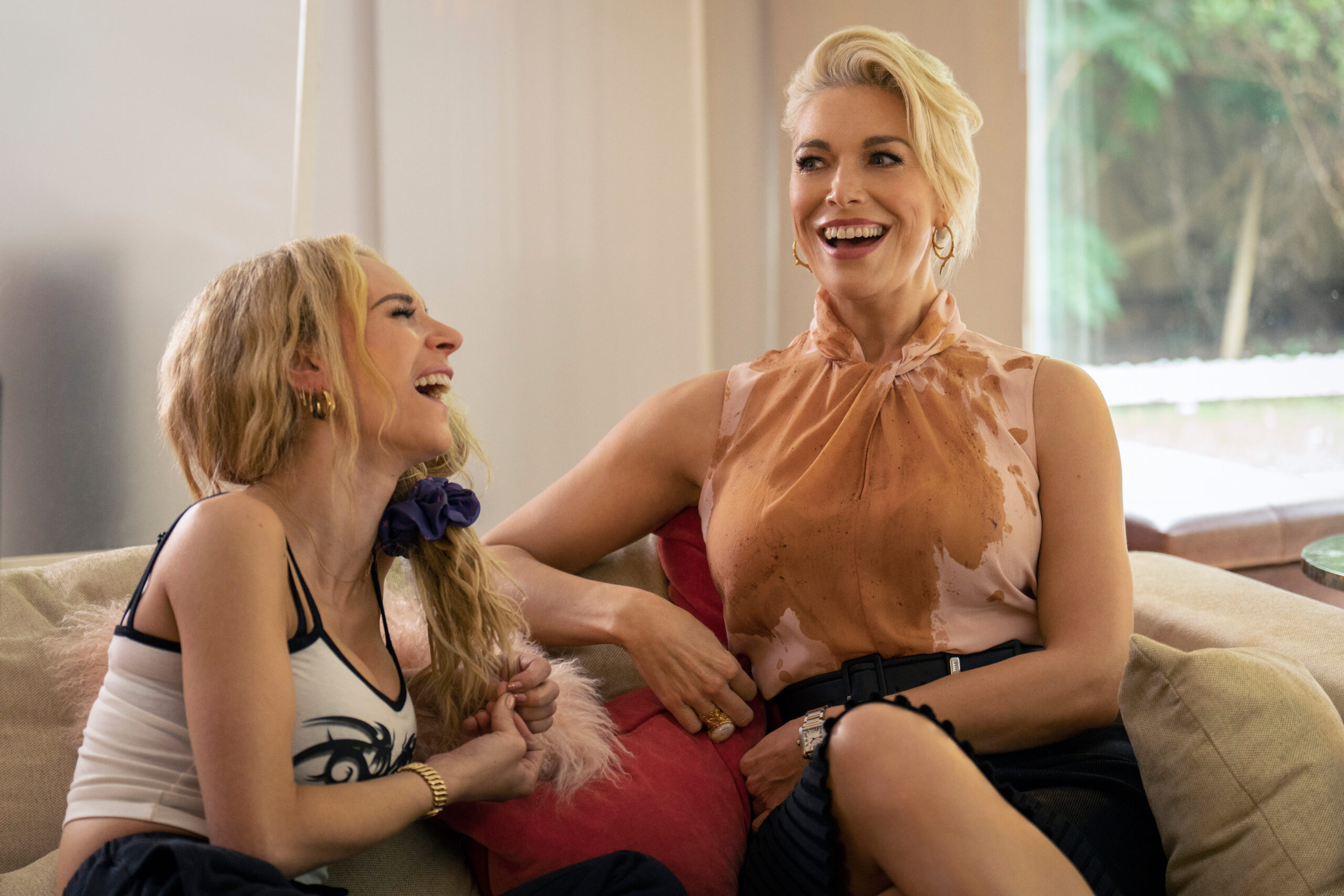 Beyond that, the idea that AFC Richmond, a club that has just been promoted from the Championship to the Premier League, would even be invited to the Super League, is simply ludicrous. It doesn't matter how close Rupert and Rebecca are—it wouldn't happen. At least the show is consistent, that's all I can say. The footballing world of Ted Lasso has never made sense, let's be honest. From the baffling set-piece routines in season 1 to a mid-season switch to total football in season 3, the Apple TV+ series has never cared for realism on the pitch.
And the final season pushed the suspension of disbelief to the limit. Remember, at the start of the season, Richmond were projected to finish last. Instead, they nearly won the whole damn thing. Sure, thanks to Leicester City's fairytale win in 2015–16, we can at least fathom it. They too were predicted to finish 19th by some, but ended up winning the title. But Leicester weren't promoted from the Championship in the same year, as Richmond. They were already a Premier League club.
To add to that annoyance, in season 3, Richmond only had two states: a long winning streak or a long winless streak. They went on a five-game winning streak with Zava, then an eight-game winless streak after that, and the finale claimed that they had pulled off a 16-match win streak. What is going on here? Ted Lasso season 3 made a mockery of how modern-day football and the Premier League function. The club standings also weren't consistent—after beating Manchester City in the penultimate episode, Richmond were at 75 points from 37 matches (W22 D9 L6). But in the finale, they were miraculously at 85 points from 37 matches (W26 D7 L4).
The Lasso Effect
Set all that nonsense aside, there were bright spots. Roy's arc to take over as the new Richmond manager had been a long time coming. Nudged by Ted, pushed by Rebecca, and led by Keeley, Roy emerged out of his forever-grunting phase to become not only the new boss but also a man who's unafraid to share his feelings and offer his shoulder for others to cry on. In the penultimate episode, with help from his mother and continued empathy from Ted, Jamie healed himself of deep paternal wounds. (That said, their bickering over Keeley in the finale was utter nonsense.) And Rebecca got over her vindictive attitude towards Rupert and is now running the club because it's like her family.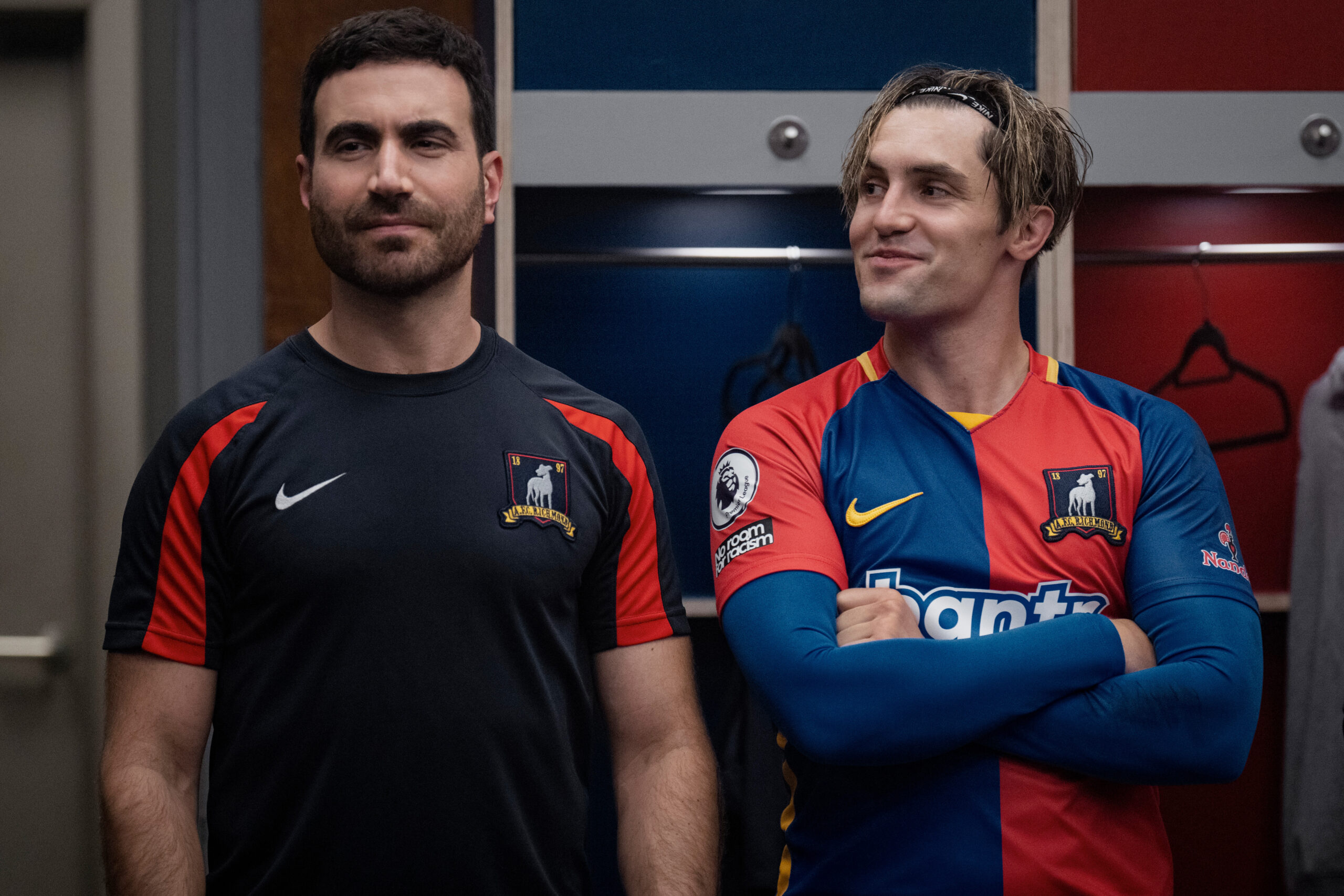 Through it all, season 3 brought home The Lasso Effect—Ted was flown in as a scapegoat, but he unexpectedly changed everyone's life and outlook, and forever set them on a new path. He's like Mary Poppins in a way. And though he may not have changed much himself, he's had his own trauma to process and a journey with lessons. His marriage had been on the rocks ever since season 1, and it reached a point of no return at the start of season 3 when Ted discovered that Michelle (Andrea Anders) was seeing someone. He thought he was giving his wife space when he took the Richmond job, but what he didn't realise is how much he'd miss out on his son's life.
In some ways, on a meta-level, there are parallels here to Jason Sudeikis' life. He left his family and kids when he took the Ted Lasso gig, as he had to be in London for half a year or more to film the show. And part of the reason the show ended is because Sudeikis wanted to be closer to his kids. (There's a much bleaker parallel hidden in there, in that his marriage to Olivia Wilde started falling apart in recent years too, though it imploded in a much uglier and controversial fashion—with Sudeikis behaving very un-Ted-like.)
Ted Lasso had a plan—but it was poorly done
Of course, the bigger reason was its predefined three-season plan. And despite the incredible success and acclaim the Apple TV+ series accumulated since its arrival less than three years ago, the creators of Ted Lasso stuck to it. On that, I do commend the show. Far too often—from The Office to Sherlock, and from 24 to Killing Eve—TV has done exactly the opposite. Enamoured by the reception, the writers, producers, networks and all involved have stretched their beloved series beyond the point of oblivion.
But just because you've a plan in mind, doesn't mean the plan is great or the execution is rock solid. (Hello, Game of Thrones!) With overlong episodes, unbelievable plotlines, botched character arcs, and the lack of the ol' Lasso magic, the third and final season of TV's favourite heartwarming series crumbled under the pressure and scored a howler of an own goal.
All episodes of Ted Lasso are now streaming on Apple TV+.